Meet Your Durham Ontario Caregiver Team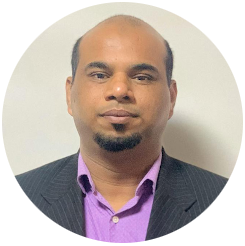 Asgar Khan
Business Development Strategist
Asgar joined the Right at Home family in January 2019 with 17 years of experience in all aspects of Travel Operations, Client Relationship Management and Business Development. Asgar received his Bachelors in 2003 in Commerce and then completed his MBA in 2014. He is a proficient Business Development Strategist.
After settling into his new home in Canada, he wanted to start his own business and recognizing the need for senior care, chose to become part of the Right at Home Canada team. Asgar provides care services in Ajax, Pickering, Oshawa, Whitby, Brooklin and the surrounding areas. His positive demeanor, credibility, enthusiasm, and true interest in individuals will inspire and lead his team in providing the best care services in the Durham Region.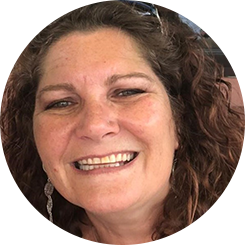 Sue Robinson
Regional Manager & Client Care Planner
As Regional Manager & Client Care Planner for Right at Home Durham & Kingston regions, Sue leads our team of dedicated staff, caregivers and consultants who support and provide care services to our clients.  With almost 20 years in the healthcare industry and community-based nursing background, she has an extensive range of managerial, operational and healthcare experience.  Sue is well versed in community care and family needs.  She truly believes in supporting individuals who wish to remain in their homes – maintaining dignity above all else.  Sue's passion is creating "wow moments" in clients' lives, making a difference through meaningful connections and ensuring a positive impact on those around her.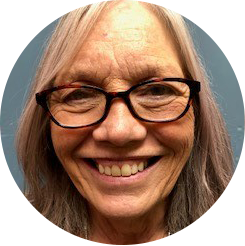 Sharon Stephens
Business Development Manager
As the Business Development Manager of Right at Home Durham & Kingston Regions, Sharon manages our recruitment as well as sales, marketing, and business development.  With 20+ years in Business Management, Sharon brings a wealth of knowledge and enthusiasm to the team.  Sharon transitioned to healthcare when she realized the challenges of caring for a loved one at home, after her mother was diagnosed with Dementia; appreciating how important senior care is, both to the client and their families.  Her passion and care for each Care Giver and Client have made Sharon a welcome addition to the Right at Home family.
Ontario Specialized Home Care Team Leaders
Our specialized team focuses on more complex scenarios that include, Cancer Care, Dementia and Alzheimers Care, and Motor Vehicle Accident Support.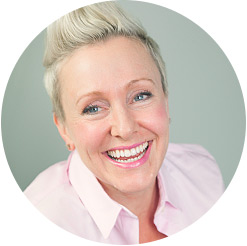 Dani
MVA Specialist
Dani's 15 years of experience running interdisciplinary Health and Wellness Centres for one of Canada's largest health care companies brings her tons of insurance and MVA expertise prior to joining Right at Home. She is our Chief Operating Officer at our Corporate level, yes. But her intricate knowledge of Motor Vehicle Accident Insurance Legislation makes her the perfect person to handle this specialized work. She manages every single MVA referral into our Right at Home system personally. It allows her that opportunity to still connect with the community, and gives our clients, their legal counsel, Occupational Therapist and Case manager the peace of mind knowing they are in expert hands.
Karen
Dementia Care Specialist, Programs Specialist
Karen joined Right at Home Canada with over 20 years of experience in social services and healthcare. She has spent much of her career focused on building and managing programs for the aging population, medically fragile individuals, palliative care, and individuals with disabilities. Her passion for quality care, commitment to individualized care and leadership in aging in place combined has made her an integral member of the Right at Home Family. One of her major focuses has been the building and implementing of Right at Home's robust dementia care program.