It is estimated that up to 20.4% of the Canadian population lives with some form of arthritis. The most common type of arthritis is osteoarthritis, a degenerative form of the disease that worsens with age. More than half of all adults over 65 have osteoarthritis in at least one joint.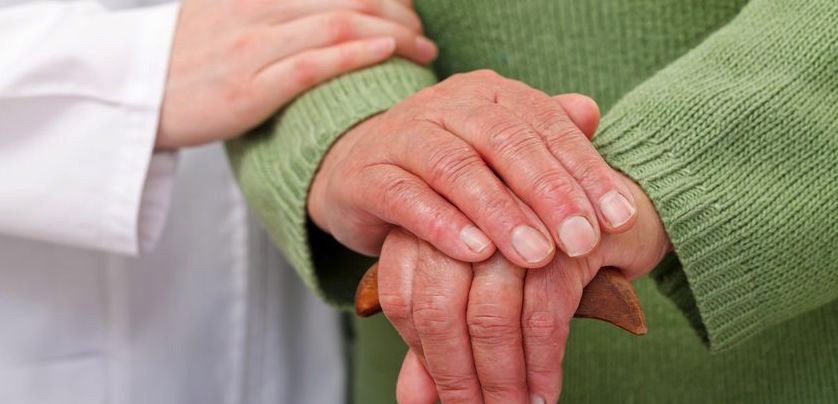 The symptoms of arthritis can range from inconvenient to painful to outright debilitating. It can add a layer of difficulty to simple, everyday tasks like preparing meals, cleaning the house, or running errands outside the house. Those who live with the disease may become weary and frustrated with their condition, leading to greater levels of depression.
Right at Home offers in-home assistance for people living with arthritis. As with all of our home care services, our arthritis care services can be personalized to meet each person's unique needs.
Care Required for Arthritis
While not all people with arthritis may require constant care, they and their families can greatly benefit from the support of a professional caregiver. Many aspects of daily living can be made easier with the help of a caregiver, including:
Light housekeeping

Meal preparation

Shopping

Laundry

Transportation

Personal care and hygiene
Arthritis Care Services
Right at Home provides a variety of services that can help seniors and adults of all ages who are living with arthritis maintain their independence.
Medication reminders

Medications can be very effective in combating the symptoms of arthritis. Right at Home can work with you to develop a reminder system that keeps treatment on track.

Daily Activities

Caregivers can assist with day-to-day tasks that are made painful due to arthritis, including cooking, cleaning bathing, and getting around.

Developing an Exercise Routine

Low-impact physical activity like yoga, swimming, walking, or riding a bicycle can help people with arthritis strengthen their joints and reduce pain from inflammation.

Creating a Meal Plan

Nutrition is an important aspect of managing arthritis since maintaining a healthy weight helps to reduce symptoms by easing pressure on the joints.

Outings

Those who suffer from debilitating pain from arthritis often find themselves isolated in the home. Our caregivers can coordinate supervised outings that help people with arthritis get back into a more active, social routine.

Companionship

When friends and family cannot be there, professional caregivers can fill in to provide warmth and friendship.