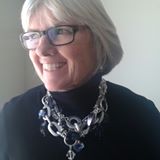 Sylvia, Companion Caregiver
Sylvia is in the spotlight for our Right at Home Caregiver Focus.
Sylvia was one of the first caregivers to join the Right at Home Georgian Triangle team. Since then we have kept her very busy. Her ever present smile and cheerful demeanor have brightened our client's days! Sylvia has personal experience as a caregiver through caring for her own family including her 94 year old mother. When she is not spending time helping clients, she loves being around family and friends. Sylvia's other passion is skiing, she is on the hill for first tracks almost every day over our long winter! Sylvia's energetic personality and love of working with older adults shines through in this Caregiver Spotlight!