Your Care Team Leaders
The Barrie team is built up of incredible and caring people from all walks of life that truly understand what it means to offer exceptional customer service and care. Our drive everyday is to exceed our clients' expectations and offer a level of care unmatched in our industry. We are family and we are here for any support you or your loved one needs.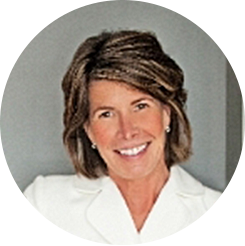 Adrienne Wood
Health Care Services
With the philosophy of "adding life to years," Right at Home Canada has taken on the quest of improving the health, wellness, happiness and quality of life for those we serve.
As a partner in Right at Home Canada/Georgian Triangle my mission in providing health care services is "to be the family when family cannot be there"
Our care services include companionship, personal care, skilled nursing and certain therapies. With a focus on seniors and adults with disabilities, we feel that our non-medical and medical services can accommodate most in-home health and wellness needs.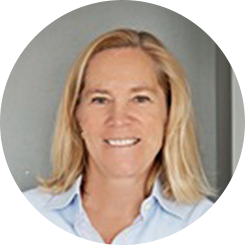 Nancy Esson
Business Development/Client Relations
Nancy has taken care of what matters to others for her entire career, beginning in the financial services industry where she managed money for individuals and institutions, helping them plan for their financial future. Over her 25+ year career, she rose to be a vice president and senior investment advisor;
She served as the President of Alpine Ontario, the not for profit provincial sport organization for alpine skiing. There she managed the health and safety of athletes as they pursued their dreams.
Her passion for volunteering in the Georgian Triangle led her to realize a need in the community for high-quality, consistent care for seniors and disabled adults. She partnered with Adrienne Wood and Right at Home Canada to provide medical and non-medical support for people in their homes, retirement residences or wherever home is to them.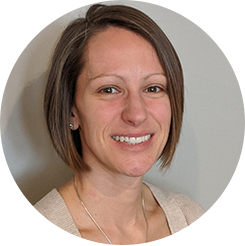 Megan Macdonald
Care Coordinator / Office Manager
Megan has been with Right at Home for 5 years and is primarily responsible for daily scheduling and office organization. Megan worked in the physiotherapy division of a retirement home for many years which fostered her growth within healthcare scheduling and working with seniors. Megan loves to go for hikes in the mountains with her 2 young children every chance she gets, even in a snow storm!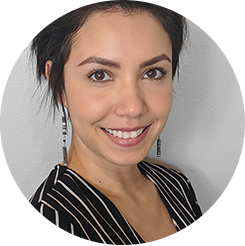 Glenda Abanes
Care Coordinator/HR Manager
Glenda joined the team in 2019 and is responsible for recruiting, on-boarding, and health and safety. Before recently moving north, Glenda worked in sales and operations at the exclusive Granite Club. It was there where she found a love for assisting senior members and building meaningful relationships with them. In her spare time, Glenda enjoys cooking, learning new instruments and spending time outdoors.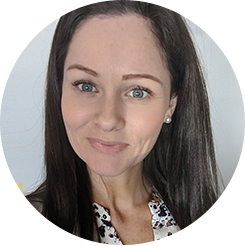 Brittany Dumancic
After Hours Care Coordinator
Brittany plays a crucial role in ensuring our after-hours and weekend services are of the same quality as what we offer on weekdays. Before Right at Home, Brittany held positions as a scheduler at William Osler and various medical clinics. Outside of work, Brittany enjoys spending family time with her young son and husband.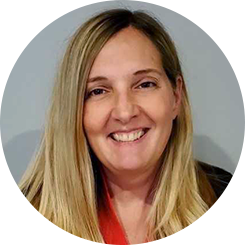 Kathy Cloutier
After Hours Care Coordinator / Facility Contract HR
Kathy recently joined our team with over 15 Years of Human Resources and Administration experience with large corporations. Kathy is responsible for after hours scheduling and recruiting for facility contract positions. She has a passion for building relationships and delivering superior customer service. Kathy and her husband Jeff arrived in the region in 2016, making Collingwood their home.  In her free time she enjoys spending time with family, friends and  exploring the outdoors with their dog Jasper.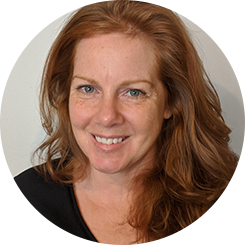 Sandra Green
Bookkeeper
Sandra is a Duke and Harvard University graduate bringing a wealth of knowledge in bookkeeping and accounting. She is responsible for invoicing, AR, and payroll. Sandra runs her family business outside of Right at Home, is a proud mom to her son, and loves to paint and make candles in her spare time.
Specialized Care Team Leaders
Our specialized team focuses on more complex scenarios that include, Cancer Care, Dementia and Alzheimers Care, and Motor Vehicle Accident Support.
Dani
MVA Specialist
Dani's 15 years of experience running interdisciplinary Health and Wellness Centres for one of Canada's largest health care companies brings her tons of insurance and MVA expertise prior to joining Right at Home. She is our Chief Operating Officer at our Corporate level, yes. But her intricate knowledge of Motor Vehicle Accident Insurance Legislation makes her the perfect person to handle this specialized work. She manages every single MVA referral into our Right at Home system personally. It allows her that opportunity to still connect with the community, and gives our clients, their legal counsel, Occupational Therapist and Case manager the peace of mind knowing they are in expert hands.
Karen
Dementia Care Specialist, Programs Specialist
Karen joined Right at Home Canada with over 20 years of experience in social services and healthcare. She has spent much of her career focused on building and managing programs for the aging population, medically fragile individuals, palliative care, and individuals with disabilities. Her passion for quality care, commitment to individualized care and leadership in aging in place combined has made her an integral member of the Right at Home Family. One of her major focuses has been the building and implementing of Right at Home's robust dementia care program.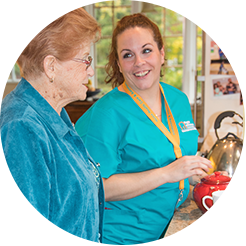 Our Amazing Caregivers
YOUR Care Team
With the support of our team leads above, the truly incredible Caregivers are what make Right at Home a family. They are the people in your home helping with everything from cooking a meal to 24/7 nursing support. They have hearts of gold and share our same vision of customer service and the highest level of quality.
Read more about our Professional Caregivers here
.