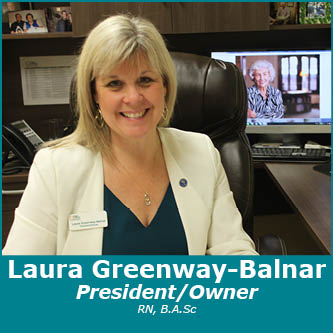 There is a great need and importance for exceptional caregiving and support in our own homes, as we get older. This need became very personal when I started assisting a few family members with their health concerns, as they aged. We dealt with homecare organizations, healthcare professionals and specialists and became increasingly frustrated. Navigation of the healthcare and homecare system was complicated and unsatisfactory. I made the decision then, that I needed to contribute to the improvement of the healthcare/homecare system navigation processes, to help others benefit from our challenges. I wanted to help, to make sure as many people could get the great support they needed.
I joined the Right at Home Canada team and brought my extensive range of managerial, operational and nursing/healthcare experience. As a former long-term care and palliative care Registered Nurse, I have worked in a variety of settings including Hospital, Nursing Home/ Retirement Home and Community Healthcare.
I have always had an interest and enjoyed working with our aging population. I hold a B.A.Sc degree in Gerontology from the University of Guelph, a certification in Professional Patient Advocacy (PPIA) and am a member of the Ontario Patient Relations Association (OPRA)
As part of the Right at Home Canada family, our team's objectives are to provide the much needed consistency of care, home/healthcare system navigation, client advocacy and all non-medical and medical support and assistance needed for independent, safe and comfortable living.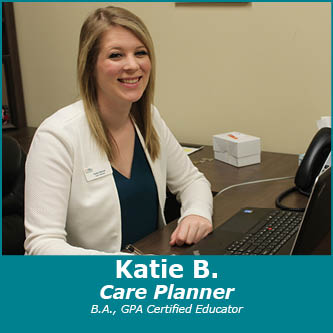 Katie came to Right at Home after completing her BA Honors Degree in Psychology at Wilfred Laurier University. She has had personal experience with Dementia/Picks Disease, leading her to develop a passion for helping those suffering from mental health illnesses. Katie is a GPA Certified Coach and is currently enrolled in both the Dementia Studies Program and the Geriatrics Certificate Program. In her spare time Katie enjoys family get-togethers and time with the cats and dogs in her life.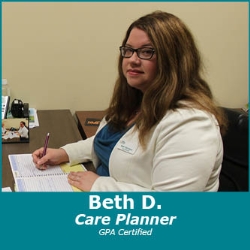 Beth started at the Right at Home team as the Guelph, Cambridge and Kitchener Office Coordinator and has progressed to becoming a passionate Care Planner. Along with having her diploma in Office Executive Administration, Beth is also a fully trained Personal Support Worker and is GPA Certified. Beth likes to spend her time away from the office cooking and relaxing with friends and family.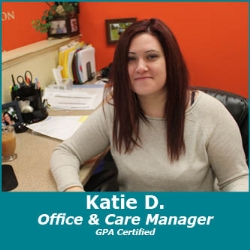 Katie D. is the glue of the Right at Home Guelph-Wellington, Cambridge and Kitchener-Waterloo offices, acting as Office and Care Manager. Katie has many years of experience in employee management, strategic processes and organizational leadership. She manages all scheduling and keeps everything running efficiently. Katie is also the kind voice who answers the Right at Home phone. Don't believe us? Phone her and find out!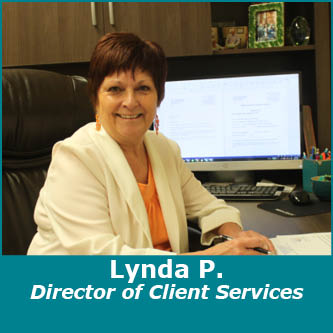 Lynda adds her diverse & insightful business and life experience to her role as our Director of Client Services for our Right at Home Canada offices. As a successful Entrepreneur who had built the largest Recruitment & HR consulting practice in the Region, Lynda has deep community roots, thrives on challenges and has a great passion for life. In addition, Lynda personally understands the dynamics and challenges of providing support to ageing parents.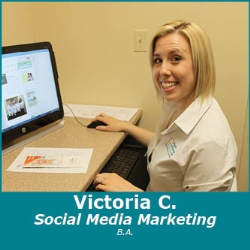 Victoria runs our Right at Home Guelph-Wellington, Kitchener-Waterloo and Cambridge social media and websites. Victoria has a B.A. from the University of Western Ontario and brings with her many years of social media marketing experience. If you have visited our Facebook, Twitter and Google+, you have probably seen her work in action.
The Right at Home Guelph-Wellington, Kitchener and Cambridge teams are completed by a group of wonderfully qualified Companions, PSW's and RPN's who provide the highest quality in-home medical and non medical care. We will periodically shine a spotlight on one of our amazing workers by featuring a "Caregiver Focus" that can be seen below.
Caregiver Focus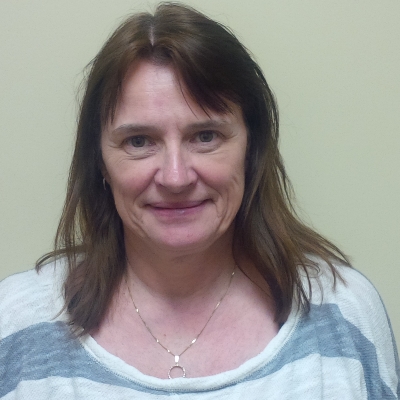 Pat, Companion
Pat is in the spotlight for our Right at Home Caregiver Focus. She graduated from the social service worker program at Medix School. Pat loves working with older people because she finds them honest, sincere and interesting. She loves hearing their individual stories. When Pat is not spending time being a companion to clients, she loves knitting, crocheting, reading, walking and hanging out with her two grandsons.