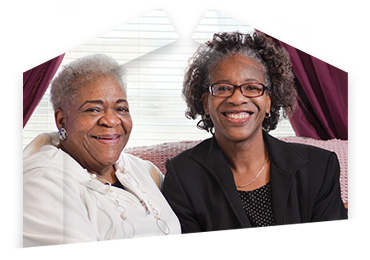 Choosing a Home Care Organization
At Right at Home we realize that choosing a provider is a difficult decision. Even if you decide not to use Right at Home's amazing Caregivers, we still want to make sure you are asking the right questions before making an informed decision about support for a loved one. Here are some key items to think about along with tips on what to ask of the company you are interviewing.
Background Checks
Is your loved one safe?
In the home care industry the most common used background check is called a vulnerable sector check. Most agencies will request this from their new hires along with an education certificate. Unfortunately this is where most home care companies stop and there are some real dangers to this.
Forgery is rampant in our industry. Background checks and PSW certificates can easily be forged with some basic knowledge of a few computer programs. This is easy enough to stop, but it does cost a company more money and require more effort and diligence. Something that many companies are not willing to do.
Right at home has recognized that these documents are only as good as the day you get them, they can be falsified, and they only cover local background checks. To counter this, we do background checks on all of our Caregivers both locally and federally just for their Right at Home employment, and every single year starting when they are hired. Even if they bring a background check with them to an interview, we still run our own comprehensive check. We also check their education certificate directly with the school and do multiple reference checks with previous employers. On top of that, we require all our Caregivers to be a member in good standing of their Professional Association. You can read more about our Caregivers here.
Tip: Ask how they vet their Caregivers
We recommend that you check with the agency you are contemplating to ensure that they have a comprehensive background check setup. It's important that the agency does their own reference check (locally and federally) instead of just requiring someone to bring it to the interview. Reference checks are also a must.
Planning Caregiver Visits
How do they schedule?
Scheduling a large organization of Caregivers is not easy! Everything from sick days and vacation days to preferred work schedules makes the puzzle complicated. Once you mix in the specific times requested by the client along with emergency asks, you have yourself a VERY difficult puzzle to solve. This puzzle can be overwhelming for many companies causing them to default to what is called daily scheduling or reactive scheduling. What this means is that you have little to no say in who your Caregiver is resulting in different Caregivers each visit. You have your allotted window of time, and generally speaking, someone will be there.
If a company does let you chose your primary caregiver, the other Caregivers used when that person is sick or unavailable are picked from the overall list of whomever is available that day. This means that you will frequently have people in your loved one's home that you have never met before. This doesn't mean that they will be bad Caregivers of course, but it definitely becomes luck of the draw.
At Right at Home we schedule the majority of our visits on a monthly basis. So you know who your Caregiver is at all times for that month. Our scheduled times are exact so there is no waiting around for your Caregiver. You will know exactly when they will be there.
Tip: Scheduling that works for you
When looking for a Home Care organization, make sure to ask them how they schedule and how they build their teams. Make sure to find out if they use exact visiting times or a "window" of time.
Caregiver Matching
Who will be helping my loved one?
Scheduling in itself is a very difficult process, now imagine adding in client preference! Very few companies ever get to this point, but if they do (and do it successfully) then they are likely a good company to work with. What Caregiver matching means is that you and your loved one have a choice on who comes into your home based on needs/personality/preference.
In Right at Home's case, our Care Planner will discuss in great detail your needs and use this information to build out requirements for the ideal Caregiver. We will then use this information to find the best Caregivers in our system for you. Thats right, more than one Caregiver. We want to ensure you have as little number of Caregivers as possible, but as many as necessary to ensure consistent quality service. An example would be for two hours once a week, you will see the same Caregiver every week except when they are on vacation or sick. In those cases we would have 1 of 2 backup Caregivers that we send into the home. You will know who they are since you will have approved them. If you haven't met them we will call first to ensure they are the right fit before sending them in.
This is not a algorithm in some software. It's a mix of documentation on that Caregiver along with their experience and what we know about them because our Care Planner's get to know each of their Caregivers. Matching is not an easy process and requires an element of subtle understanding of personalities that only a diligent Care Planner can know. After a visit, the client has a say in if they feel that person was the right match.
Tip: Find the right caregiver
Ask the company how they do Caregiver matching and how many members are on each team. Be sure to ask what happens if a Caregiver is sick. Who do you send in their place?
Financial Decisions
How much does home care cost?
This is a bit of a trick question. We can tell you right now that all of the organizations in your area are all +/- a few dollars per hour between their rates. There may be some preferred rates for longer hours but in general they all are similar in this sense. And if they are not, then be careful looking at the care that seems to be a "good deal". This could very easily mean they are cutting corners in some of their quality aspects, hiring, education, insurance, etc. They may not have a dedicated person who is responsive to your concerns. Also, it often means that company is paying lower wages to their caregivers. This compromises quality and professionalism. The saying "you get what you pay for" is something to always keep in mind.
Tip: Choose for quality
Be careful keeping cost as the top priority on your list. We understand the financial implications of care are daunting and overwhelming, but saving a few dollars an hour can have long term frustrating effects. If you would like a bit more help on solving the financial puzzle please read our guide here with some tips.
Some other questions to ask when hiring a home care organization
Does the contract have any minimum number of hours required?

How often do you update your Care Plan?

How often does the Care Planner check in on my loved one?

How are you having the Caregiver document their day to day work?
Conclusion:
We hope this guide has helped you get some ideas on how to look into making the right choice about hiring a home care organization. Remember, the most important point is that your loved one is safe, secure, and happy in their home (wherever home is to them) with consistent and trustworthy service.
If you have any more questions or would like to discuss how we can help in your unique situation, call us at:
(519) 265-7887
or fill out the
contact us form
and I will call you back at a time that works best for you. I look forward to helping!
Our Caregivers
What makes our Caregivers so great? Read about the Professional Support Worker program and how it's redefining quality care.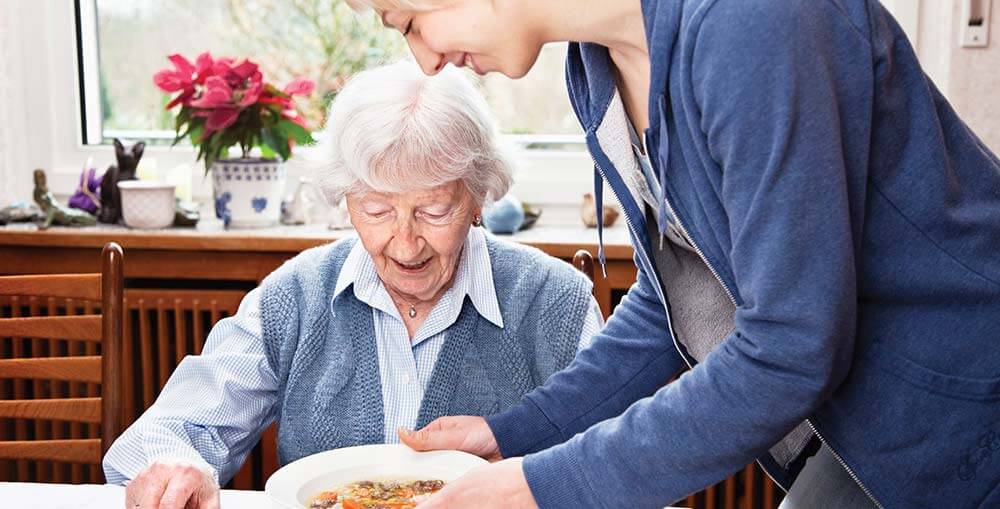 How we work
Our custom built Care Plan is only part of our process that is designed to give you the best care possible. A free in-home assessment, Caregiver matching and more.