Signs Your Loved One's Needs Are Changing
It can often be hard to tell when ageing is affecting a family member. Don't ignore the warning signs, because small things can add up to a larger challenge incredibly fast. If you notice certain changes in your loved one, it might be time to seek outside help:
Changes in relationships with family and friends.
Withdrawal from social interactions.
Unusual behaviour, such as increased agitation, speaking loudly or little talking at all.
Neglecting personal care, such as hygiene or nutrition.
Signs of forgetfulness, such as piles of unopened letters, unwashed laundry and dirty pans or dishes.
Mismanagement of finances, such as unpaid bills or unusual purchases.
Downloadable Checklist
Recognizing that someone could benefit from support is as easy as reading the signs. Not for a moment are we suggesting that having someone accept support is easy. This downloadable checklist is focused on the step before the discussion where you need to focus on assessing the circumstance. The good news for us amateur detectives looking for clues is, the signs are all around us.

Download checklist
If you have any more questions or would like to discuss how we can help in your unique situation, call us at:
1 (855) 983-4664
or fill out the
contact us form
and I will call you back at a time that works best for you. I look forward to helping!
Our Caregivers
What makes our Caregivers so great? Read about the Professional Support Worker program and how it's redefining quality care.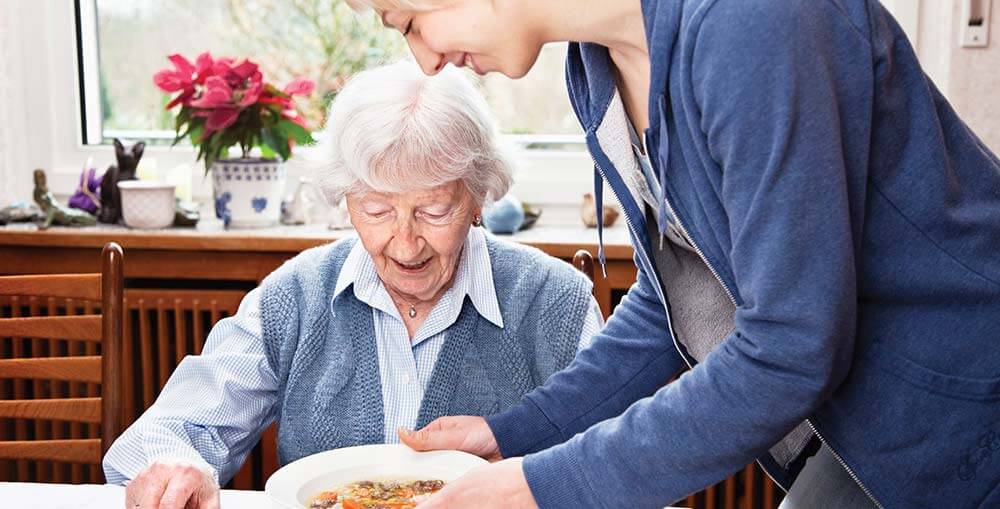 How we work
Our custom built Care Plan is only part of our process that is designed to give you the best care possible. A free in-home assessment, Caregiver matching and more.