Your Care Team Leaders
The Greater Vancouver team is built up of incredible and caring people from all walks of life that truly understand what it means to offer exceptional customer service and care. Our drive everyday is to exceed our clients' expectations and offer a level of care unmatched in our industry. We are family and we are here for any support you or your loved one needs.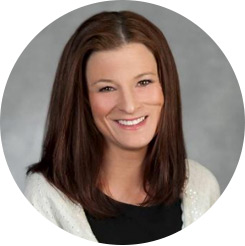 Alexis
Care Planner, Marketing Manager
Alexis is a Care planner/ Marketing Manager for the Right at Home Greater Vancouver team and brings over 10 years experience working in healthcare management in Private Home care and all levels of retirement living. Alexis has a true passion for working with seniors and any individual who encounters challenges facing living independently. Alexis strives to serve as a resource to people facing these challenges and to take the guess work out of navigating our healthcare and social ministry systems.
Alexis enjoys volunteering and giving back to the community in various ways. Alexis has two daughters who are the light of her life and has a huge soft spot for any animal in need of adoption or fostering. If Alexis isn't enjoying time out doors she would most likely be found in her shop working on a piece of vintage furniture.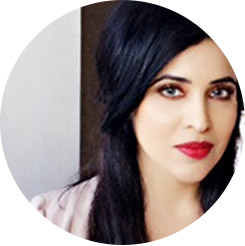 Bal
Care Planner, Nurse Manager
Bal is a Care Planner, Nurse Manager with the Right at Home team and brings over 10 years' experience working in health care management in Assisted Living & Community Care. She is a Nurse with a background in Care and Support services for seniors. Bal has a genuine passion for working with the geriatric, older adult population and is aware of the current gaps in the Canadian health care system and the unfortunate limitations on the availability and frequency of Care provided.
Bal enjoys volunteering and giving back to the community at her local Seniors Centre. Bal is a strong advocate for mental health awareness and volunteers her time to mental health and addictions support groups and homeless shelters across Greater Vancouver.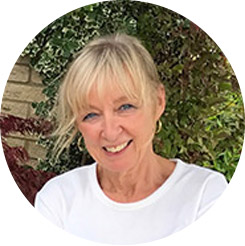 Alice
Care Consultant
Alice is Care Consultant for the Right at Home Greater Vancouver team and brings over 20 years' experience as a Social Worker and Case Worker including Canada's Ministry of Community and Social Services, and has worked in British Columbia, Ontario, New Brunswick and the UK. Alice has assisted families of vastly diverse backgrounds and scenarios, drawing up individual case plans to address their needs and concerns, and ensuring the necessary supports and services are in place to promote success.
Her most extensive work has been around child protection, and she has assisted persons of all ages with disabilities, drug addiction and mental health issues. Alice is well versed with the health care system and regulations in various jurisdictions. Alice herself has a big heart and enjoys time with the elderly and has been doing community volunteering for over 20 years helping with their gardening, companionship and navigating government services.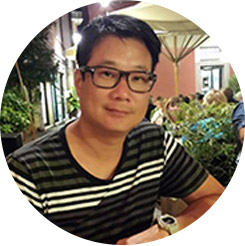 Bill
Business Owner, Marketing Director
Bill brings diversity to the Right at Home team with over 20 years of experience in research, finance, sales & marketing, as well as a global view having lived in various parts of Canada and Asia including Hong Kong, Seoul and Tokyo. He has worked for global investment banks as Managing Director of marketing and research and as an Equity Analyst, and has a track record of service excellence in products and services. Throughout his career, Bill has strived to improve the quality and integrity of the offerings and focused on client satisfaction and innovation by bringing global best practices to a local context. He is keen to leverage Right at Home's internationally proven systems of quality care throughout the Greater Vancouver area.
Bill's hometown is Vancouver and he is keen to give back to the community he cherishes so much. He has genuine interest in raising the bar for senior home care services having faced personal hardships around his mother's bouts with breast cancer, colon surgery as well as a severe fall related injury. Bill is a volunteer in the community and a member of the Alzheimer Walk Committee.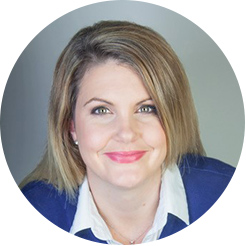 Sarah
Care Coordinator
Sarah has a passion for great service and has been active in the health care sector for over 12 years. She spends most of her spare time with family doing outdoor activities. She also loves a good laugh during any Melissa McCarthy movie.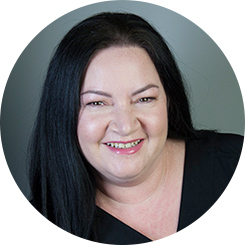 Coree
Care Coordinator
Coree has been a Health Care Aide for 15+ years so she knows a thing or two about Caregiving. She is passionate about her role where she wears many hats at Right at Home. She is one of the people that will pick up the phone when you call. She is a scheduling guru and amazing support for our clients and Caregivers.
Specialized Care Team Leaders
Our specialized team focuses on more complex scenarios that include, Cancer Care, Dementia and Alzheimers Care, and Motor Vehicle Accident Support.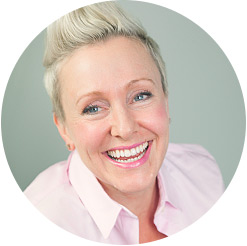 Dani
MVA Specialist
Dani's 15 years of experience running interdisciplinary Health and Wellness Centres for one of Canada's largest health care companies brings her tons of insurance and MVA expertise prior to joining Right at Home. She is our Chief Operating Officer at our Corporate level, yes. But her intricate knowledge of Motor Vehicle Accident Insurance Legislation makes her the perfect person to handle this specialized work. She manages every single MVA referral into our Right at Home system personally. It allows her that opportunity to still connect with the community, and gives our clients, their legal counsel, Occupational Therapist and Case manager the peace of mind knowing they are in expert hands.
Karen
Dementia Care Specialist, Programs Specialist
Karen joined Right at Home Canada with over 20 years of experience in social services and healthcare. She has spent much of her career focused on building and managing programs for the aging population, medically fragile individuals, palliative care, and individuals with disabilities. Her passion for quality care, commitment to individualized care and leadership in aging in place combined has made her an integral member of the Right at Home Family. One of her major focuses has been the building and implementing of Right at Home's robust dementia care program