Your Care Team Leaders
The Greater Vancouver team is built up of incredible and caring people from all walks of life that truly understand what it means to offer exceptional customer service and care. Our drive everyday is to exceed our clients' expectations and offer a level of care unmatched in our industry. We are family and we are here for any support you or your loved one needs.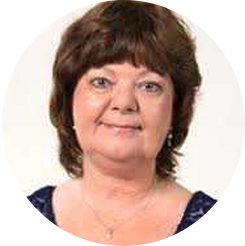 Helen
Client Services Director, Care Planner
Helen is the Client Services Director for Right at Home Greater Vancouver and brings 37 years of health care experience around senior care in both the private and public sectors. Helen's contributions to the various local communities throughout the Greater Vancouver region have been around dementia, elder abuse prevention, palliative care, mental health and medication management. She also brings her expertise in driving operational and quality of standard improvements to occupational health & safety, human resourcing, and training & development.
As part of Helen's broader management role with Right at Home, Helen is a Care Planner and helps our clients navigate through the health care system, match caregivers and nursing staff to ensure service quality and continuity. She helps clients with physical therapy, nutrition, and mental and social stimulation. By doing so Helen has been able to add years to the aging process and truly makes a difference in their lives. In addition, Helen works closely with our care staff to provide first hand knowledge and training, as well as access to Right at Home University. Throughout her career Helen has always strived for professional growth for herself and those around her.
Helen started her career as a Licenced Practical Nurse in a hospital setting and has a Bachelor of Arts in Psychology and Gerontology.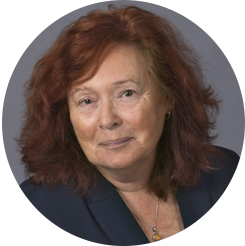 Mary
Community Relations Director, Care Planner
Mary is the Community Relations Director for Right at Home Greater Vancouver and brings over 40 years' health care experience for the elder population across the private and public sectors. Through her work in the local communities across Greater Vancouver, she has developed win-win relationships with the major hospitals, retirement homes, nursing homes, medical clinics and health care professionals. She has also helped drive important initiatives around dementia villages and senior care facilities with the government.
Mary is also a Care Planner with Right at Home and assists our clients and their families benefit from the best care possible. Mary has true passion for working with seniors who face challenges living independently. Nothing is too big or small when it comes to Mary's work with her clients.
Mary enjoys volunteering for seniors and has given back to the community as a volunteer coach for disabled athletes in sailing and wheelchair sports. She is an avid sports enthusiast and played rugby for the BC Provincial Team and was awarded the "Top 15 in Women in Rugby" in 1993.
Mary started her career as a Registered Nurse in New Zealand and Registered Paramedic and has a Post Graduate Diploma in Geriatrics. Mary has a Teaching Diploma for Nursing students and Health Care Aides.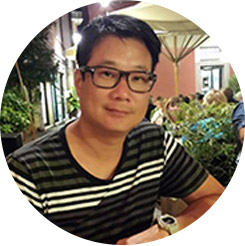 Bill
Care Office Owner, Marketing Director
Bill brings diversity to the Right at Home team with over 20 years of experience in research, finance, sales & marketing, as well as a global view having lived in various parts of Canada and Asia including Hong Kong, Seoul and Tokyo. He has worked for global investment banks as Managing Director of marketing and research and as an Equity Analyst, and has a track record of service excellence in products and services. Throughout his career, Bill has strived to improve the quality and integrity of the offerings and focused on client satisfaction and innovation by bringing global best practices to a local context. He is keen to leverage Right at Home's internationally proven systems of quality care throughout the Greater Vancouver area.
Bill's hometown is Vancouver and he is keen to give back to the community he cherishes so much. He has genuine interest in raising the bar for senior home care services having faced personal hardships around his mother's bouts with breast cancer, colon surgery as well as a severe fall related injury. Bill is a volunteer in the community and a member of the Alzheimer Walk Committee.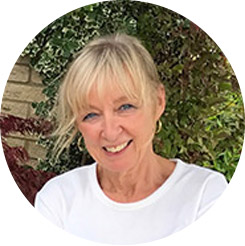 Alice
Care Consultant
Alice is Care Consultant for the Right at Home Greater Vancouver team and brings over 20 years' experience as a Social Worker and Case Worker including Canada's Ministry of Community and Social Services, and has worked in British Columbia, Ontario, New Brunswick and the UK. Alice has assisted families of vastly diverse backgrounds and scenarios, drawing up individual case plans to address their needs and concerns, and ensuring the necessary supports and services are in place to promote success.
Her most extensive work has been around child protection, and she has assisted persons of all ages with disabilities, drug addiction and mental health issues. Alice is well versed with the health care system and regulations in various jurisdictions. Alice herself has a big heart and enjoys time with the elderly and has been doing community volunteering for over 20 years helping with their gardening, companionship and navigating government services.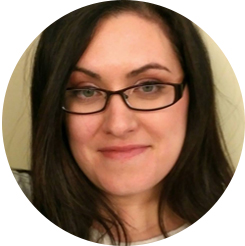 Katie
Care Coordinator
Katie has been with Right at Home since 2015 and is an integral part of the Greater Vancouver Team. She helps ensure the highest standard of service excellence and overall experience around each client's Care Plan and overall delivery. She is passionate about Right at Home's mission and enjoys working with our clients and families, as well as caregivers. She has training in Hospice & Palliative Care, as well as Gentle Persuasive Approach. Her 18 years in management has provided her with the tools to assist with anything that comes her way.
She is an amateur photographer and loves spending time outdoors and with her family as much as possible.
Specialized Care Team Leaders
Our specialized team focuses on more complex scenarios that include, Cancer Care, Dementia and Alzheimers Care, and Motor Vehicle Accident Support.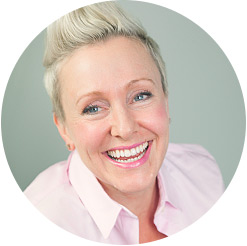 Dani
MVA Specialist
Dani's 15 years of experience running interdisciplinary Health and Wellness Centres for one of Canada's largest health care companies brings her tons of insurance and MVA expertise prior to joining Right at Home. She is our Chief Operating Officer at our Corporate level, yes. But her intricate knowledge of Motor Vehicle Accident Insurance Legislation makes her the perfect person to handle this specialized work. She manages every single MVA referral into our Right at Home system personally. It allows her that opportunity to still connect with the community, and gives our clients, their legal counsel, Occupational Therapist and Case manager the peace of mind knowing they are in expert hands.
Karen
Dementia Care Specialist, Programs Specialist
Karen joined Right at Home Canada with over 20 years of experience in social services and healthcare. She has spent much of her career focused on building and managing programs for the aging population, medically fragile individuals, palliative care, and individuals with disabilities. Her passion for quality care, commitment to individualized care and leadership in aging in place combined has made her an integral member of the Right at Home Family. One of her major focuses has been the building and implementing of Right at Home's robust dementia care program