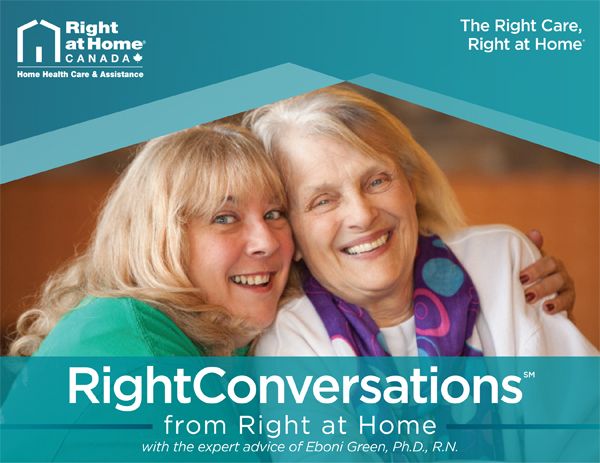 What is RightConversations?
RightConversations is a practical approach for effective communication between you and your loved ones. The tools included in our guides offer the opportunity to build a strong foundation to reduce caregiver distress while helping loved ones remain in the comfort of their homes.
The videos below illustrate the RightConversations series.
Sibling Confusion
This video discusses the questions siblings may have about the best way to design a care strategy for an aging parent. RightConversations can take the guesswork out of the planning process.
---
Having the Conversation Between Adult Children and an Aging Parent
This video describes when adult children may notice their elderly loved one may be needing assistance. The video discusses the fears an aging parent may have about losing his/her independence, and how family caregivers sometimes can have challenging conversations with their aging relative, and yet grow the relationship with love and compassion
---
How Can Family Caregivers Plan for the Conversation?
This video discusses how the need to have the conversation can come about gradually or all at once because of the effects of aging. This video illustrates the three supporting pieces – Communication Planner, Family Action Planner and Information Journal.