Safe, Reliable Transportation from the Niagara Region to Anywhere in Ontario
Where do you want to go? Whatever your destination, our drivers will help you get there.
Right at Home Niagara Region provides safe, reliable transportation through our professional transportation division: Harmony Transportation. For the past five years, older adults and their families have counted on our professional Personal Support Workers (PSW) and nurse drivers for one-way, "stay and assist", and return transportation from the Niagara region to anywhere in Ontario.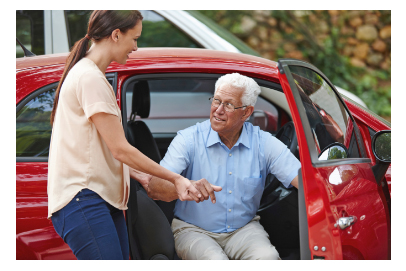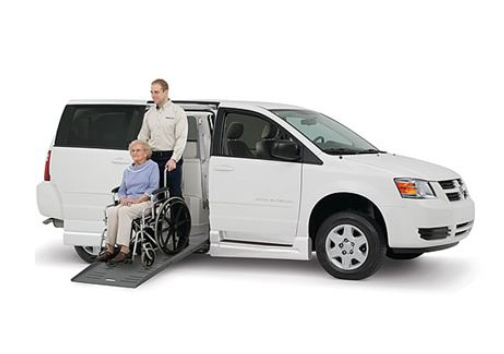 Our transportation services are specifically designed to accommodate seniors and older adults who need a helping hand. All our drivers are certified PSWs or nurses (dressed in casual clothing) trained to provide the assistance you need with the respect and dignity you deserve.
Our fleet includes both regular vehicles and wheelchair vans. Call us at (855) 983-4663 to book your trip.
Where Our Transportation Services Can Take You
From short errands to long outings, Right at Home Niagara Region is happy to take you wherever you want to go. We provide reliable one-way and return transportation services for seniors, including:
Medical or dental appointments
Family gatherings
Shopping excursions
Lunches and other personal outings
Places of worship
Home-to-new-home services
Right at Home Niagara Region also offers hospital discharge or patient transfer services. Call us at (855) 983-4663 to discuss how we can help you or your family member arrive safely.
Accompanied Transportation Services
Each trip is tailored to meet your individual needs and preferences. Since your professional driver is also a certified PSW or nurse, you may request that he or she join you for all or part of your outing at your destination.
Our accompanied transportation services can include:
Arriving early to help you get ready
Gathering your personal belongings into the vehicle for you
Helping you out the front door and into/out of the vehicle safely
Making accommodations based on your needs for a more comfortable trip
Escorting you inside the building to make sure arrive at the right place
Staying with you for the duration of the trip
Our professional drivers are trained to assist and accommodate older adults with a range of physical and cognitive needs. We aim to provide a comfortable, safe driving experience for everyone.
How to Arrange Transportation for You or Your Family Member
Harmony Transportation is our transportation service division in the Niagara Region. Our fleet includes transportation via regular vehicle or wheelchair van from Niagara or St. Catharines to any destination in Ontario. We can preschedule transportation for all 365 days of the year to ensure that help is there when you need it.
As with all our services at Right at Home Niagara Region, our transportation services can be customized to meet you or your family member's unique needs and preferences. Our staff is always happy to discuss how we can accommodate you.
For safe transportation services in the Niagara Region, call us at (855) 983-4663. Our care team is ready to help.