With the support of their friends and families, many people prefer to undergo the cancer recovery process in their own homes. Right at Home helps families along the road to recovery during or after chemotherapy, surgery and other forms of cancer treatment. Right at Home Professional Caregivers can provide in-home assistance to support a family through cancer recovery and rehabilitation care.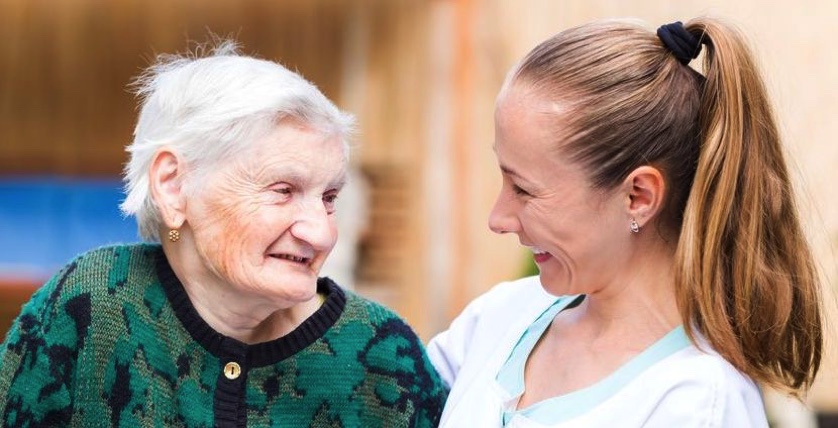 Being a Family Caregiver for a Cancer Patient
Family support is vital in the cancer recovery process, especially when the patient is recovering at home.
During this time, parents, children and partners often take on the role of caregiver to their loved one in recovery. While caring for a relative can bring people closer together, it can also spark new issues and bring difficult changes.
Being a caregiver to a someone in cancer recovery can also take an emotional and physical toll. The stress of keeping up with housekeeping, meal preparation, personal care, and transportation only exacerbates the pain of seeing a loved one suffer the trials of cancer treatment.
There is help for family caregivers. All of our care services, at Right at Home can be tailored to support our client family through their cancer journey.
Caregiver Support in Cancer Recovery
In-home care is an option for families who need support through the cancer recovery and rehabilitation process. Adding a Professional Caregiver to your cancer recovery team can help your family:
Spend less time in the hospital and more time at home.

Restore the family dynamics and relationships that existed before treatment.

Keep up with life's other demands outside the caregiving relationship.
Cancer Recovery Care Services
The care required during and after cancer treatment ends varies from person to person. Some of the ways in which our caregivers help families in cancer recovery includes:
Personal Care

Our Caregivers are trained to assist with bathing, grooming, and other essential aspects of care and hygiene so patients can feel refreshed and focus on recovery.

Nursing

The staff at Right at Home includes experienced, Registered Nurses who can assist with administering medication, managing pain, and other healthcare needs.

Meal Preparation

Proper nutrition and diet are an important piece of the cancer recovery process. Our in-home support services can include cooking and meal planning that caters the patient's individual dietary needs.

Light Housekeeping

Caregivers can help keep the home clean and organized while patients and families focus on the cancer recovery process.

Companionship

When friends and families can't be there, Professional Caregivers can step in to provide kind companionship during or after cancer treatment.

Transportation

Right at Home offers safe, reliable transportation to and from treatment, follow-up appointments, and other errands outside the home.