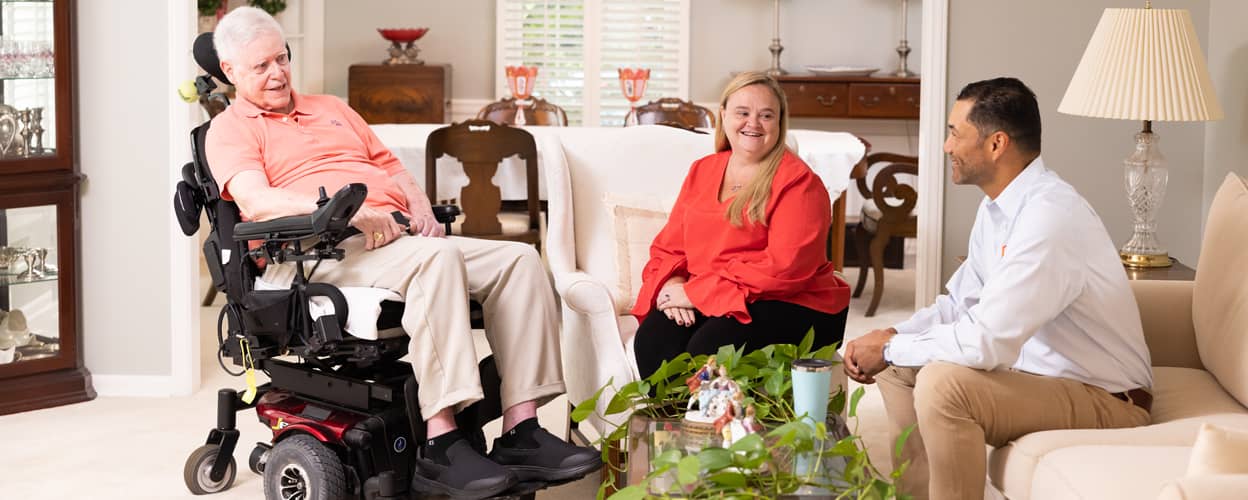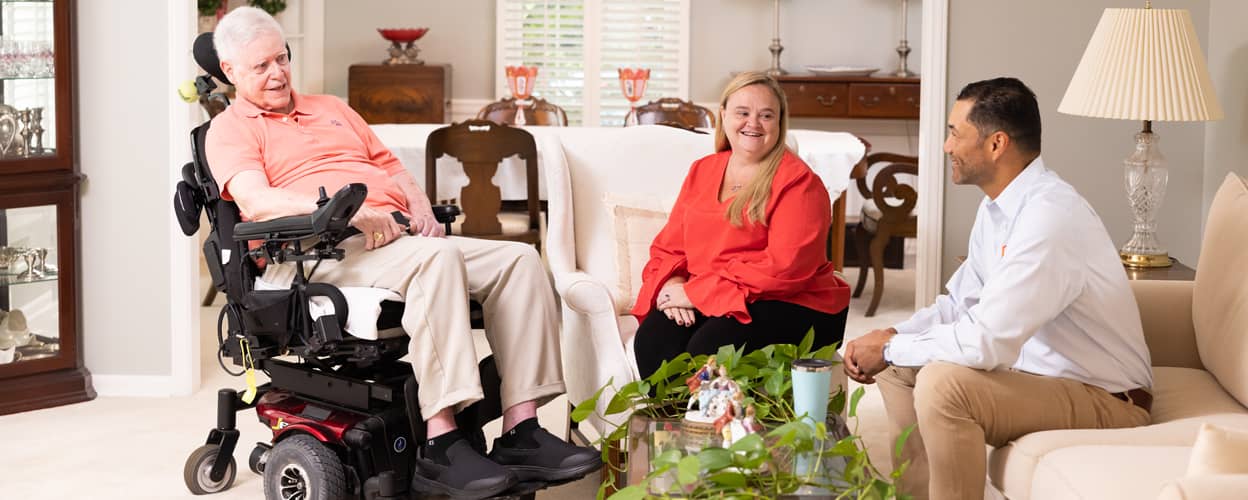 Resources
Nobody knows exactly what to expect from their aging journey. It's easy to feel overwhelmed when you don't know what tomorrow will bring. The good news is, you don't have to go through it alone.
Right at Home exists to be your guide to successful living at home. Whether you're looking for tips on aging in place, a guide to transitional care after a hospital stay, or information on any other aging topic, we're here to help. We use our decades of experience and partnerships with experts worldwide to guide you each step of the way. Take some time to browse through our articles, guides and videos, knowing that you have a trusted guide to help you through it all.
As my spouse's primary caregiver, what happens if I get sick?
Ask your Care Planner is a series where a Right at Home Care Planner dives into some of the questions our clients and their families ask.
Learn more
Things to Consider Before Privately Hiring a Caregiver
Looking to hire a Caregiver, PSW, or HCA independently? It's crucial to understand the responsibilities and risks involved. Our guide will help you with eight key factors to consider.
Learn more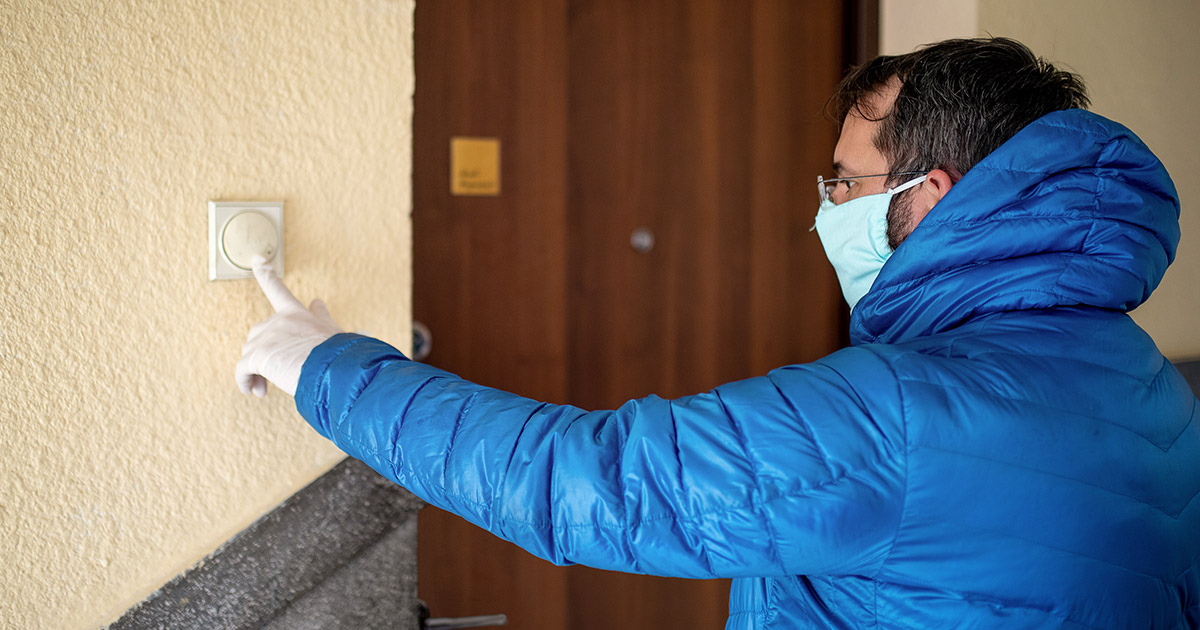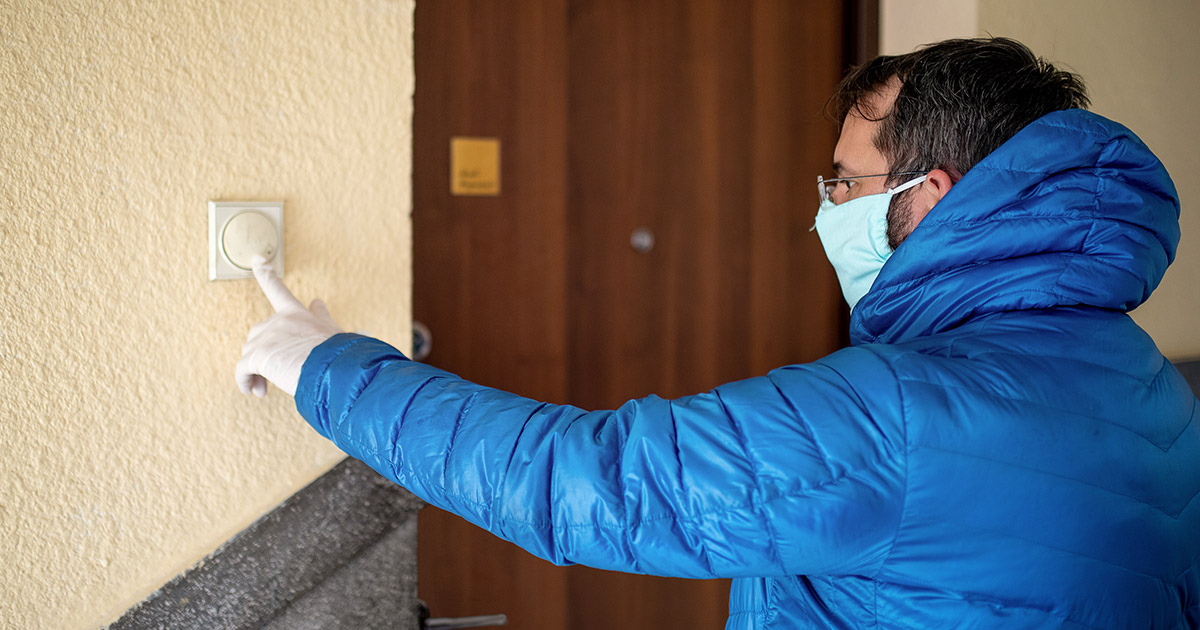 In-Depth Guides for Families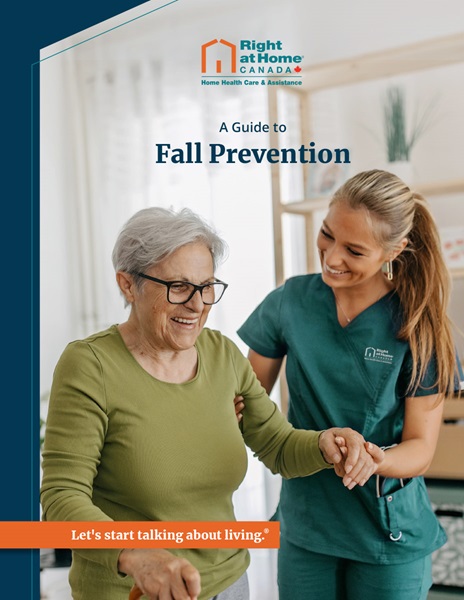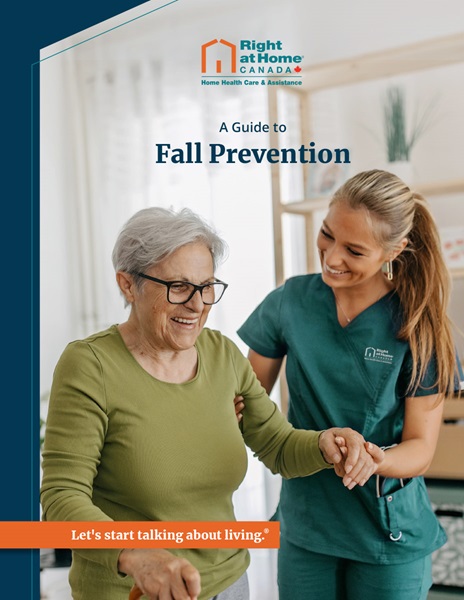 Fall Prevention Guide
It's important that you take time to assess an aging loved one's house for anything that might be a health risk.
fall-prevention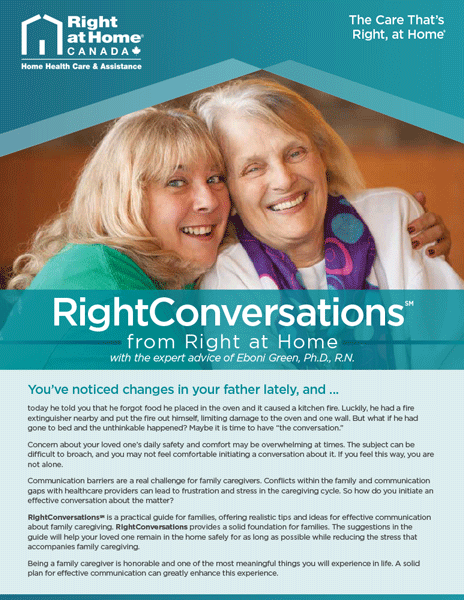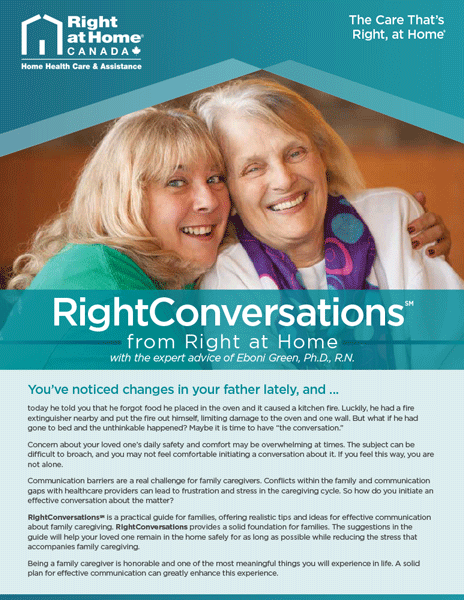 RightConversations
Communication barriers are a real challenge for family caregivers. Conflicts within the family and communication gaps with healthcare providers can lead to frustration and stress in the caregiving cycle.
Learn more
Articles for Families and Loved Ones
Video Resources for a More Empowered Future
Helping You Navigate the Aging Journey
Home is the best place to be. Find out why seniors have been opening their doors to Right at Home since 1995.