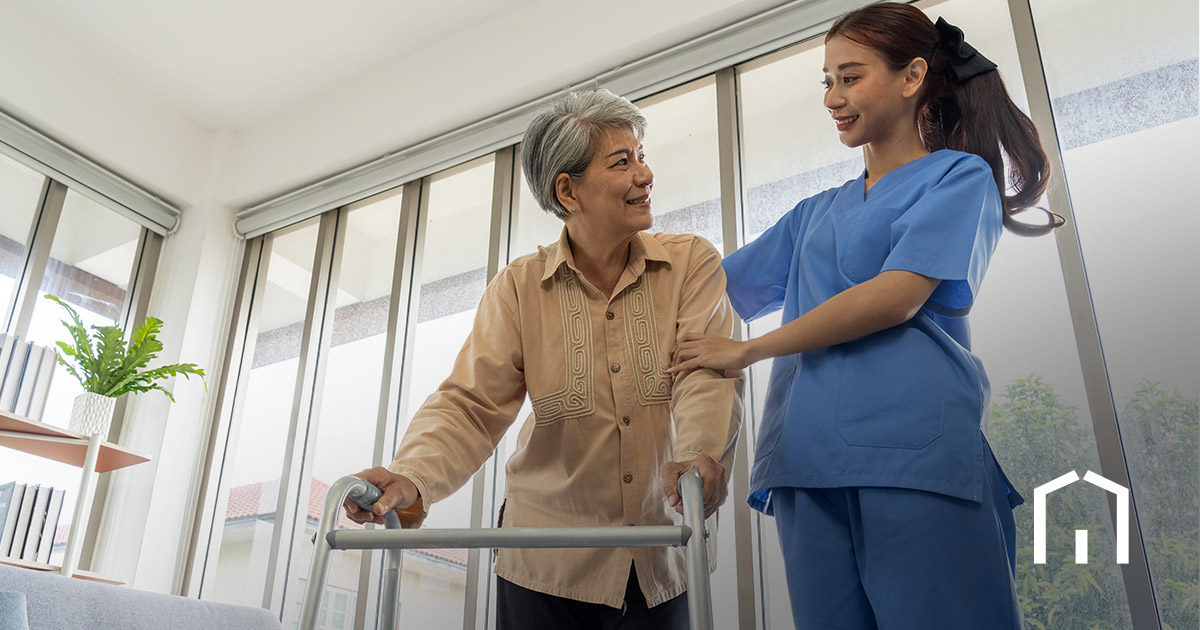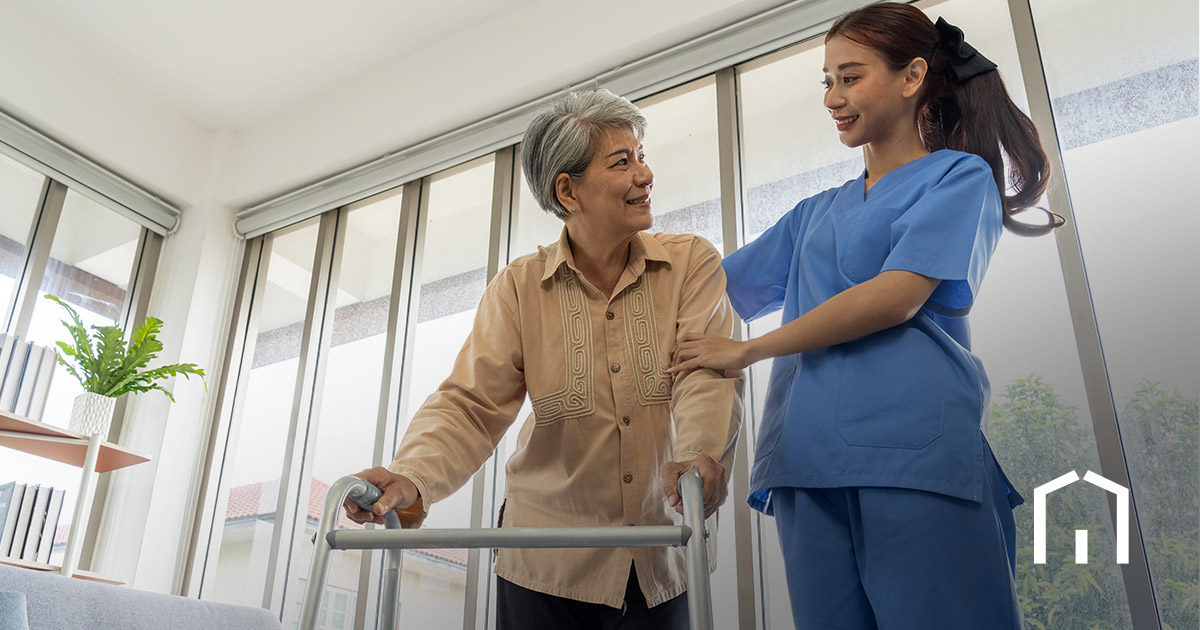 How Adaptive Devices Can Help You Age in Place
"Time to cook dinner"!
"You relax in the living room while I fold the laundry".
Those sound like ordinary moments of daily life for most people. But for millions of seniors who want to age in place or who are living with a disability, each of those statements could pose challenges. Cooking, cleaning, doing laundry and even just relaxing can look entirely different when you have physical challenges.
In fact, a lack of mobility may cause someone to neglect not just their living space, but their personal hygiene and well-being as well. What is more, older adults who lose their mobility have higher rates of disease, disability, hospitalization and death. Overall, they report a poorer quality of life than others.
Tech Helps, But Do Not Overlook Simplicity
Technology is a popular solution. "Families are relentless about keeping aging relatives at home", said Lori Orlov, the founder of Aging and Health Technology Watch. That in turn is driving innovation and research. Things are advancing well beyond smartphone apps, doorbell cameras and countertop internet devices. These days we are hearing about everything from household robots to animatronic pets. And how about a robot that can open the front door, pick up a delivered meal, put it in the fridge, and bring it to you when it is time to eat? It is available in Japan.
Technology-based aids can be very expensive and may come with a steep learning curve. Plenty of non-tech devices, while less glamorous but equally important, are available in stores and online. Overall, senior-oriented devices are becoming more attractive to fit better into today's lifestyles. It is what Bailey Paxton, Director of In-Home Care Technology and Innovation at Right at Home, calls "a convergence of age and consumer technology".
Here are some common in-home mobility challenges for seniors and people with disabilities, along with both expensive and low-tech solutions that can help them live life to the fullest.
Navigational Challenges
Ramps: Portable or installed ramps to help traverse steps, uneven thresholds or changes in elevation, often crucial for wheelchair or scooter users.
Walkers: Available in high-tech, lightweight materials and can come with cup holders, bag holders and stylish bags.
Stair lifts: On the high-cost end, motorized seats that transport individuals up and down stairs, reducing the risk of falls and minimizing physical strain.
Safety Concerns
Anti-slip flooring and mats: Installing non-slip mats and tiles in areas prone to becoming slippery, like bathrooms and kitchens, can significantly reduce the risk of falls.
Yoga or Pilates socks: They have grip patterns that provide stability during exercise, which can also provide a good grip for walking on various floor types. They come in different sizes and colors and fit better than standard-issue hospital grip socks.
Electronic security alarms and motion-sensor lights: They provide reassurance. Motion-sensor lights can also be installed indoors for everything from hallways to toilets.
Bathroom Challenges
Walk-in tubs: These bathtubs with doors allow users to enter without having to step over high tub walls.
Raised toilet seats: These attachments elevate the height of the toilet seat, making it easier to sit down and stand up. They often come with armrests for additional support. Some even come with a bidet attachment.
Grab bars: They are not what they used to be! There are many fashion-forward styles that can be hidden in plain sight without looking like grab bars.
Kitchen Challenges
Reachers: Extending tools that allow users to grab items from high shelves or hard-to-reach places without stretching, standing on tiptoes or using stepladders.
Jar openers: Provide additional grip or leverage, making it easier to open jars and bottles.
Kettle tippers: Work with many electric kettles to ensure safe pouring.
Bedroom Challenges
Bedrails: Bars attached to the side of the bed that provide both security and support for getting in and out of bed.
Overbed tables: These are adjustable-height tables that slide over the bed, providing a surface for meals and activities.
Living Room Challenges
Lift chairs: Recliners that tilt forward to help the individual move from a seated to a standing position or that allow them to lie flat.
TV hearing devices: Tools that amplify or transmit the audio from televisions directly to headphones or hearing aids.
One Size Does Not Fit All
"When it comes to assistive tech, there are a lot of things you can do to age safer at home", says Paxton. "There is no 'one size fits all'. It all depends on the person, where they live, and their needs".
And the solutions need not be expensive. "Sometimes just inexpensive things working all together can make a big difference in improving patients' functionality", said Sarah Szanton, the director of the Center on Innovative Care in Aging at the Johns Hopkins School of Nursing in the U.S.
Manufacturers are starting to understand consumers' wants and needs better. And "Right at Home is committed to helping individuals thrive in place", says Paxton. "Each Right at Home location is the local expert. They can do a complimentary in-home assessment to address things such as fall risks and make recommendations to help keep older adults safe as they age in place".
Why Right at Home?
Over 20 years of experience. Right at Home has been providing award winning customized senior care and home care for over 20 years.
YOUR Caregivers are all part of YOUR Care Team. This means that there is no revolving door of Personal Support Workers and Nurses. With the help of your Care Planner, you choose and get to know them. This leads to an level of care for your loved one that is unsurpassed in our industry.
Working with government support. Your Care Planner will work to help you find the government supports you are eligible for (if you would like them) and then work to find a solution for the care needs that go above what government and family can do. We will also work around the government care plan so that we are enhancing it.
We help in home, wherever home is to you.
Our Caregivers are always out in the community visiting homes, Retirement Residences, Long Term Care (LTC), hospices and hospitals.