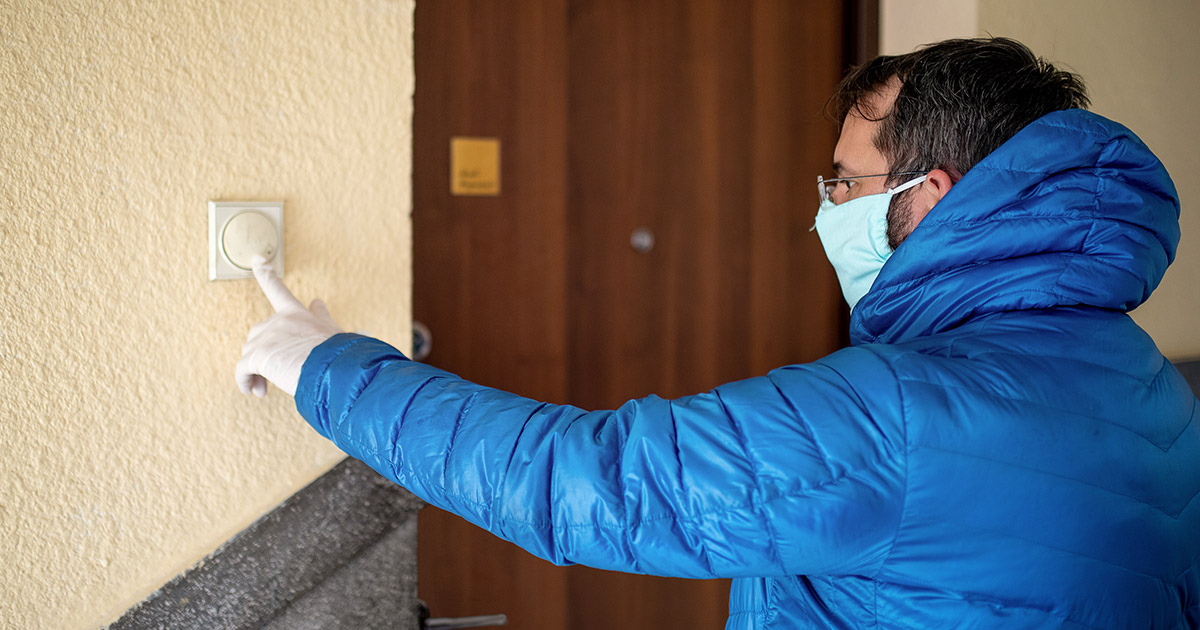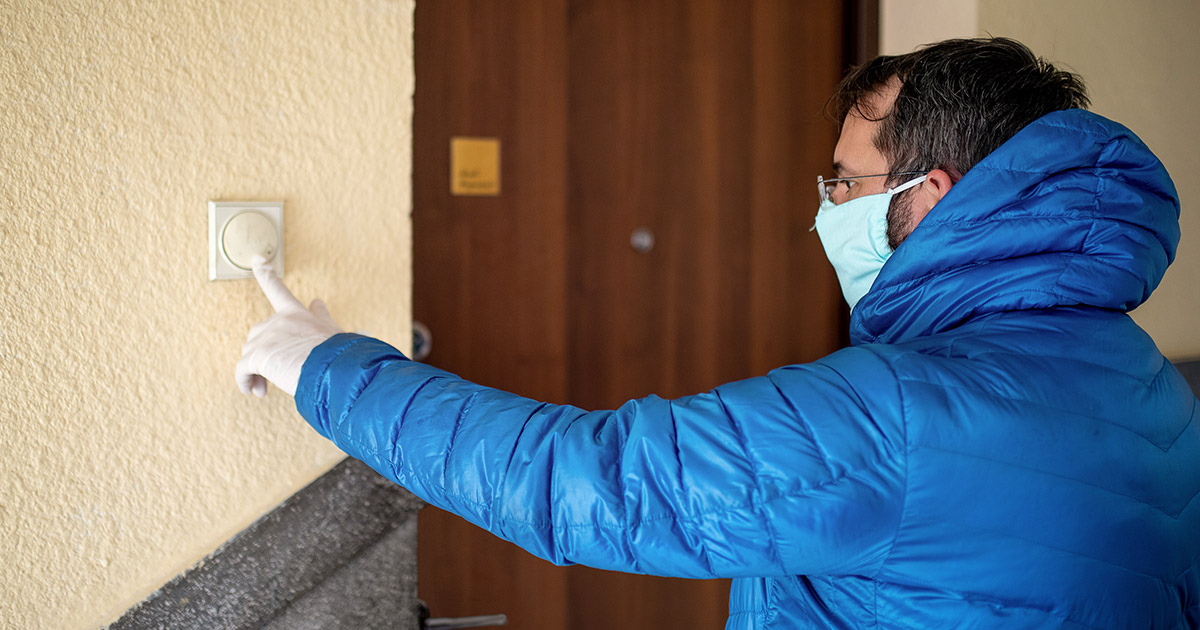 Things to Consider Before Privately Hiring a Caregiver
We understand that choosing to hire a caregiver directly for home care services instead of through a professional organization like Right at Home is an option that some families consider when looking into home care, senior care and extra support for a loved one. In most cases, this is for financial reasons.
It's important to be fully informed about the responsibilities involved in this choice, along with understanding the risks. To help you, we have put together a guide that outlines the key factors to consider when hiring a caregiver independently.
---
You are the Employer
When hiring a private caregiver, you are now the employer. It is illegal to pay someone "cash" or "under the table" wages as well as skirt the responsibilities employers have to legitimate work relationships. The only option to hiring a private caregiver is to become their legitimate employer. Quite simply, not having a formal employment arrangement puts you at risk. If you are not ready to be a legal employer and the responsibilities that come with it, hiring a private caregiver is not the best choice for you.
Risks of "paying under the table"
The obvious savings of "cash" is an enticing proposition, but it is important to avoid this for many reasons. Not only is this illegal, but it puts your loved one at significant risk. A private caregiver wanting to get "cash" is likely not insured, may not be legally able to work, and overall not considering your loved ones safety first. A person who pays a worker "cash" or "under the table" can be subject to a $25,000 fine as an individual illegally hiring a paid position, in addition to other fines for not remitting to CRA payroll taxes and employer contributions.
As an employer, you are responsible for registering with CRA. You are also responsible for ensuring your worker has an employment agreement, all personnel forms and that you are reducing the required taxes from their wages every pay period as required by CRA. As an employer, you must contribute employer-paid CPP (Canada Pension Plan), paid vacation, statutory holiday pay and Employment Insurance contributions in addition to the hourly wage of your employee. You should expect this amount to add to your hourly wage by approximately 22%. You are responsible for remitting these employer and employee deductions ("at source" deductions) to Revenue Canada monthly by the 15th of each month or subject to penalties and fines. Additionally, you are responsible for issuing Records of Employment, T4 statements, and other requirements of formal employers. You also need to register as an employer with your province's Workplace Safety Insurance and ensure you pay your coverage fees.
You are the Care Planner
It is essential to recognize that your role as a "Care Planner" involves constant monitoring and preparation for your loved one's changing needs. In addition to being aware of local resources in your community, such as retirement residences that offer respite care, it's also essential to understand the signs and symptoms associated with conditions such as dementia and Parkinson's.
Being proactive in finding a good foot care nurse can help you address any issues related to inflammation, bruising, cuts, or foot blisters before they become more serious. A nutritionist can help guide your caregiver in preparing meals. Having an exercise and socialization plan is also hugely important. Have a transportation service picked out and, if your caregiver drives, make sure there is a car available to them and they are correctly insured. These are just some of the key resources to keep in mind when home care planning.
Consistent conversation with your Caregiver means that you and them can work together to make your loved one's quality of life is the best it can be. Above all, staying informed and vigilant will help you be a successful care planner and ensure that your loved one is safe and receives the best possible care.
Knowledgable Care Planners
Every Right at Home client family is provided their own personal Right at Home Care Planner. Whether you know exactly what you need or want or have no idea where to turn, your Right at Home Care Planner is your personal advocate and capable expert, there to help you explore all of your options. We can craft a one-of-a-kind, creative and budget-conscious care solution as unique as your family and as flexible as you need. Your Right at Home Care Planner can also help you navigate the healthcare system, access other resources, or take the lead and ensure seamless coordination of services.
Employment Standards Act, Occupational Health and Safety and Workplace Safety Insurance Responsibilities
As an employer, you are responsible for ensuring that your private caregiver (your employee) is provided a safe work environment, has protection for set work hours, protected breaks, statutory holiday pay, vacation pay, personal emergency leave and other considerations under Employment Standards and Occupational Health and Safety Acts. This also means you are responsible to ensure your private caregiver's work environment (for example, a parent's home) protects all of these rights.
Such things as ensuring the caregiver is not working overtime, has protected sleep time, and keeps within the legal number of hours of work are serious considerations. If you have hired a Live-In caregiver, you must ensure they are not disturbed on their off-time and that your loved one is not relying on the caregiver to "be there" outside their contracted work hours. Live-In caregivers are free to leave the home after their contracted work hours and cannot be expected to provide "peace of mind" support overnight if they are not working. In fact, they don't even need to be in the home overnight.
Insurance Requirements
Before hiring a private caregiver, check to ensure they have their own insurance policies. It's also crucial for the caregiver to hold their own malpractice policy in the event that your loved one is injured by the care they are providing. Without this, there is no assurance of accountability. They should also have a bond for repayment of any and all household items they could possibly damage or break.
As their employer, you will also be responsible for setting up an employer account and paying to ensure they are covered under your province's Workplace Safety Insurance. Your household insurance is simply not enough. If they are injured on the job, they can justifiably sue for treatment costs and lost work.
Personal background check – Knowing who is in your Home
Who is your employee? It's important to get a background check for that caregiver. These can be done using your local police service. Some jurisdictions require you to register as an employer with Police Services before you can obtain a police check for your employee.
The downfall with police checks is that this is just a local check. If they have a record or grievance in other parts of the country, you may not be alerted to this. Background checks and certifications can easily be falsified, so beware of those coming with a pre-existing check.
Peace of Mind
All of Right at Home's Caregivers are given a comprehensive background check, both federally and locally upon employment and every year after. Their education certificates are verified directly with the school and employer reference checks conducted.
Competency
Once a candidate has passed all necessary background checks, it's important to ensure the caregiver you've chosen has what it takes to make sure your loved one is safe, and is keeping up on the latest educational information and scope of practice pertaining to their field of care. Look for a caregiver who knows their scope of practice and who is mindful to stay within their scope. Look for a caregiver who shows motivation to continue to be educated. This means that they are doing new online courses throughout their career and have taken courses specific to the care that your loved one needs. A Personal Support Worker or Health Care Aide committed to their career is a great caregiver!
Continual Education
At Right at Home, we offer a comprehensive list of courses throughout an HCA's, PSW's or Nurse's career with us. Our Right at Home University has yearly mandatory courses along with a robust catalogue of extra courses to enhance their role in your home. Each Caregiver goes through an initial onboarding comprehensive training path that ensures a consistent and professional baseline of quality amongst our Caregivers.
Are they the right caregiver for your loved one?
Now that we have the legal and liability things out of the way, it's important to look at if they are the right person for your loved one in two ways.
Do they have the right skills for your loved one's specific needs. Does your loved one need medication administration, customized senior care, Dementia support etc? You need to ensure this caregiver is qualified to give the best quality of life care for your loved one.
Personality. This is a big one. If they don't "click" then the situation won't be enjoyable for your loved one OR the caregiver.
Caregiver Matching
At Right at Home we work with our clients to build a detailed Care Plan that includes key questions to help us match them to the RIGHT Caregivers. If the original care team member is not the right fit, your Right at Home Care Planner will work with our large pool of care team members to ensure the perfect match.
If your caregiver is sick
When hiring directly, there's always the risk that the caregiver will become sick or injured, will need time off, or simply won't show up for work. In the event that this should happen, it's recommended to have a list of screened, competent back-up caregivers who will be able to report for duty at a moment's notice.
Questions to ask yourself before hiring a caregiver
We hope that helped clarify some of the responsibilities. We would like to end with a list of questions to help you decide if hiring privately is the right choice for you and your family.
Is my private caregiver looking for "cash"? If so, am I willing to take the risks associated with illegal employment?
Does my family understand the exact cost of hiring the caregiver including the employer taxes, additional insurances? Have we compared this to a professionally managed care service?
Is my family prepared to oversee and manage both the caregiver and our loved ones changing needs?
Is my family prepared to become an employer? Are we familiar with the various employment laws, willing to be legally responsible for contributing and deducting and remitting caregivers tax, CPP and EI contributions relating to their employment, getting Workplace Safety insurance and paying those premiums?
Is my family willing to take the measure to ensure that my private caregiver is legally able to work in Canada and does not have a criminal record or any grievances?
Is my family willing to ensure my private caregiver has full liability insurance in case of an incident with my loved one?
Is my private caregiver willing to provide references, and is my family willing to investigate those references?
Is my family willing to "step in" when the caregiver is sick, takes holiday or does not show up for work? Is my loved one able to be on their own without care if there is an interruption of care? Is my family willing to have an alternate solution?
Does my family understand how, when and under what circumstances we can release our private caregiver from our employment?
Hiring your own caregiver is not a straightforward process but if you take the necessary precautions and are vigilant throughout the process, you can minimize the risks. If you are also considering a Home Care Organization like Right at Home, we would be happy to discuss your unique situation and show you what we can do to help.
Resources
Exceptional Services
Tips for Healthy Aging
There's no guide book for aging. After all, it's something you only get to experience once. At Right at Home, we've cared for millions of seniors and have learned a few things along the way. So, we've compiled our knowledge into this resource section to help you and your loved ones navigate your journey.