With the help of families and other caregivers, children and adults living with a developmental disability can fully participate as a member the community. Right at Home is dedicated to helping families give their loved ones the support they need to live a healthy, successful life.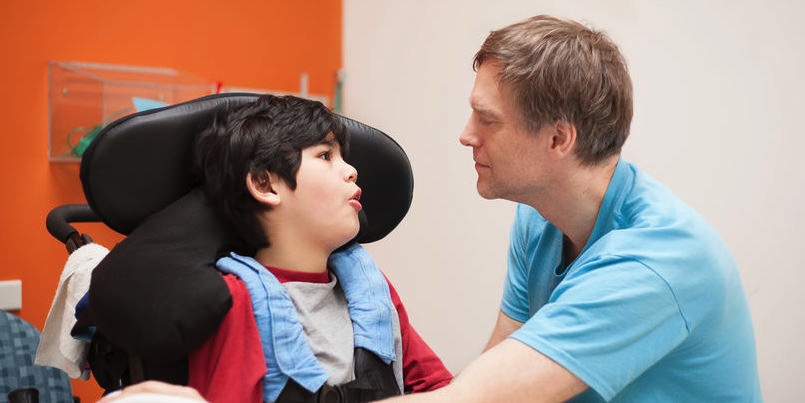 People who have a developmental delay often require help to get by in their daily lives. Each family has different needs, ranging from occasional respite care to constant support. At Right at Home, we customize every care plan to fit each family's situation, ensuring their loved one with a developmental delay gets the care they need.
Respite Care for Families
It is through the love and support of dedicated, compassionate families that children and adults with a developmental delay can live full, positive lives.
When a person requires around-the-clock care, it can be a challenge for their loved ones to find time and energy to do other things. Our Professional Caregivers can provide trustworthy in-home respite care for family caregivers of people with a developmental delay.
Right at Home 's respite care services can include:
Nursing

Experienced Registered Nurses can help administer medication, monitor oxygen and breathing assistance devices, manage pain, and provide other healthcare needs for children and adults with a developmental delay.

Meal Preparation

At mealtime, our Professional Caregivers can prepare healthy, nutritious meals that meet the individual's dietary limitations and needs. Caregivers can also assist with feeding.

Companionship

Families understand the profound difference that friendship can make to a person with a developmental disability. Right at Home's Professional Caregivers are trained to provide kind companionship to people who need it most.

Light Housekeeping

Our Caregivers can help families stay on top of laundry, cleaning, shopping, and other daily tasks that often fall by the wayside amid caregiving responsibilities.

Transportation
You can relay on Right at Home to safely transport your loved one to and from appointments in specially-equipped vehicles that accommodate physical disabilities.
Care for Individuals Who Live Independently
Many adults with a developmental delay live fully or semi-independently. For those who require a bit more help or supervision, Right at Home offers services especially for individuals with developmental delay in their own homes.