As we go through physical change, basic hygiene can become a challenge.
Our certified and highly-trained Right at Home Care Workers help clients be as independent as possible, and provide safety, skill, comfort and compassion while respectfully assisting with all personal care and hygiene needs.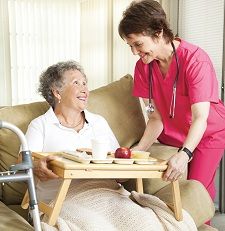 Dressing

Bathing - bed baths, shower, tub assistance, stand-by assistance

Personal grooming

Oral care

Bathroom assist, incontinence

Eating assistance

Total feeding

Morning / evening routines (wake-up, to-bed)

Insulin and medication

Post-surgical / post-hospital care

Palliative and end-of-life care

Extra care for hospital stays, assisted living, retirement homes and nursing home

Hourly, overnight or 24/7 care
If you have any more questions or would like to discuss how we can help in your unique situation, call us at:
(343) 688-0976
or fill out the
contact us form
and I will call you back at a time that works best for you. I look forward to helping!