COVID-19
New
In these strange and challenging times, Right at Home is here to support you, your family, and our Caregivers, in the safe delivery of the care and professional support you trust.
Our highest priority is the health and safety of our Clients and our Caregivers. We believe very strongly as an organization that knowledge and vigilance are our strongest protections in the fight against this virus.
We recognize that our communities rely on us even more now than they ever did, and we are honoured to see the wonderful work our caregivers do, in their dedication to the continued care of our clients and community members.
Continue reading for more information, toolkits and other resources
In-Home Care in Kingston Region & Surrounding Areas
Whether a family member needs a little extra help around the house, assistance recovering from a hospital stay or someone to check in on them throughout the week, Right at Home's in-home care could be the answer. Our home care services are built around your specific caregiving needs. We focus on aged services to keep loved ones safe and comfortable in their home.
Surrounding areas include

Belleville, Brockville, Greater Napanee, Prince Edward, Trenton, Wolfe Island, Pittsburgh, Howe Island, Brewers Mills & Simcoe Island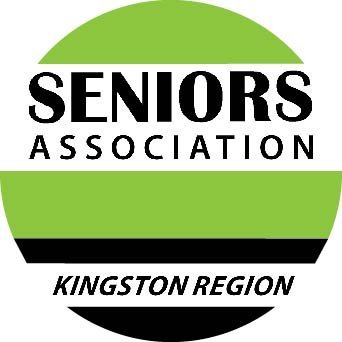 ---
Industry Leading Exceptional Caregivers
Right at Home Canada is the only Home Care organization in Canada that requires all of it's Caregivers to be a part of a professional association (CANSWA). This ensures that our clients only see the best Caregivers committed to the highest level of professionalism and client service. Our Caregivers are insured and bonded, with background checks always current and done on a yearly basis, both locally and federally. In-depth on-boarding and continual education through Right at Home helps them to always be pushing forward in their careers.
Our Caregivers ARE Right at Home and their dedication to their craft is what sets Right at Home apart. Truly a boutique level of service.
The Stories Behind Our Senior Care Services
Aging is individual. It affects everyone differently. But there are similarities in many cases. To help you understand how we could serve your loved one, we've compiled stories of some fairly typical Right at Home customers. The services that fit their situation will hopefully give you an idea of the services that could benefit your loved one.
What Can We Do for Your Loved One?
No two individuals are the same and neither are their care needs. Your Care Planner will work closely with you and your family to come up with an individualized plan. That approach is what gives our clients the precise attention they need to overcome health and mobility challenges, and function better with conditions like dementia, heart disease, paraplegia, and severe arthritis. Want to learn more about Right at Home's individualized care services and our boutique approach?
Corporate Sponsor for the Kingston Seniors Association
At Right at Home Kingston, we pride ourselves in offering a full range of home care and nursing care services for those with physical, medical, or memory impairment. Our medical, non-medical and care management services are designed to help your family today, and continue to help as care needs change. Your personal Right at Home Care Planner is dedicated to working with you to tailor the right care services for you and your family, delivered by a your own professional Right at Home Care Team known for their big hearts and their passion for in-home caring.
Tools For Families
Fall Prevention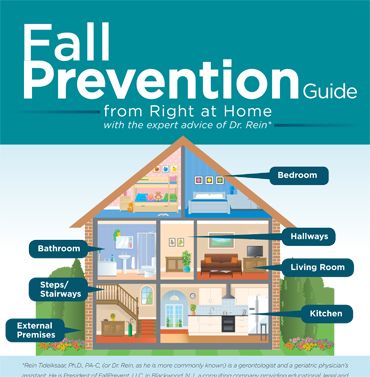 RightConversations
---
NEWS: Grand Opening Ceremony in Kingston, ON
Right at Home Canada is proud to announce the opening of our Kingston Location on December 11, 2019. We hope everyone in attendance had a wonderful time celebrating our new venture.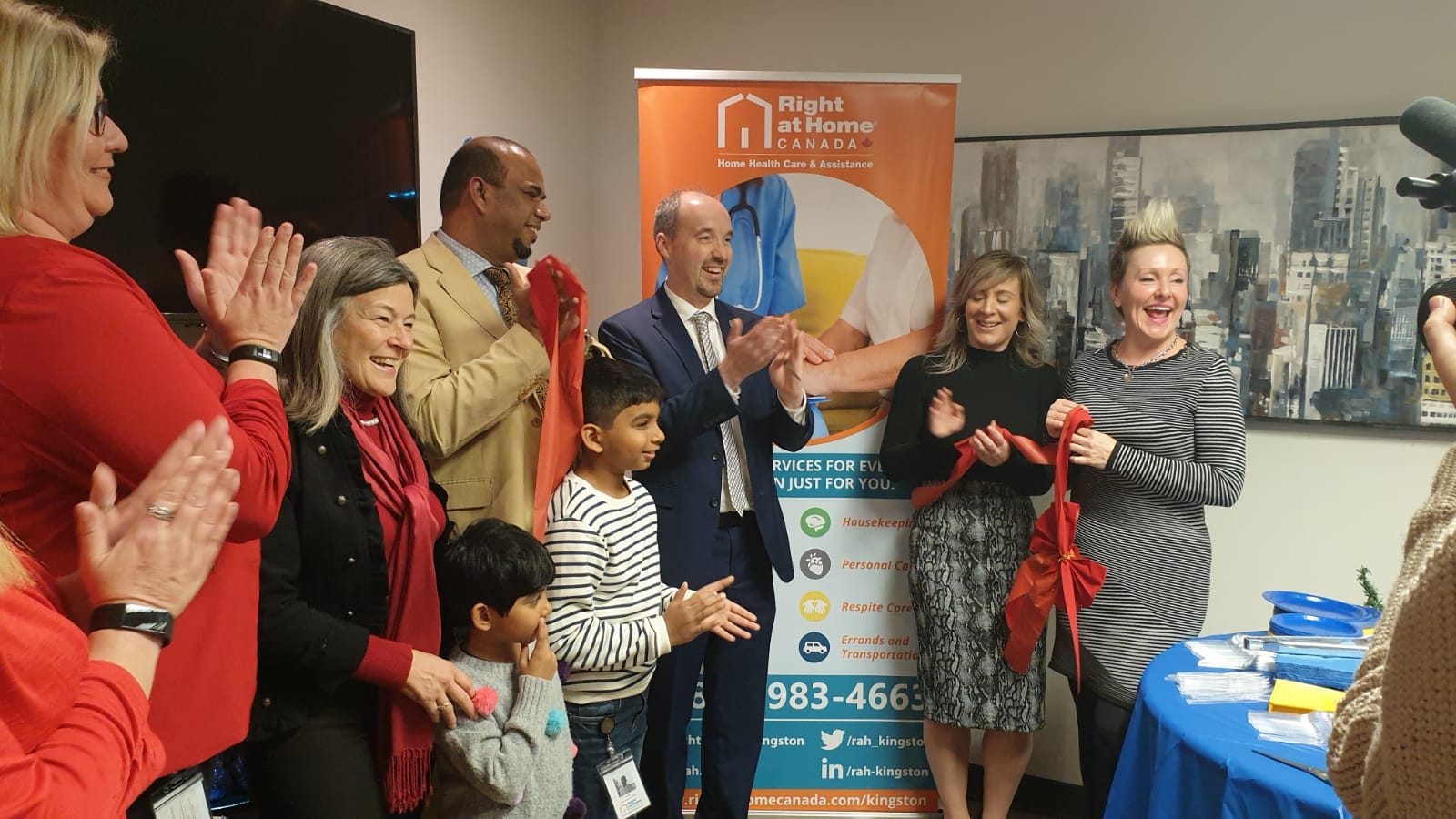 The on-duty Care Planners and staff were on hand to answer any home care questions. It ran between 10 am and 3 pm on December 11, 2109. The ceremonial ribbon cutting was at 11 am with Mayor Bryan Paterson attending. There were community support included representatives from the local MP and MPP offices, MFRC Kingston, The Kingston Chamber of Commerce, Women Mean Business Network, Sunlife Financial, Sophie Kiwala, Veterans Housing, and Kingston General Hospital. Media coverage was provided by Station 14. We are so grateful and thank everyone for attending and showing their support.

We loved meeting with our local community members and look forward to seeing you at our next event.

https://www.rightathomecanada.com/kingston
https://www.kingstonist.com/event/right-at-home-kingston-grand-opening/