Right at Home Brampton Care Planners are here to quickly help you find the right solutions to all of your private home care needs.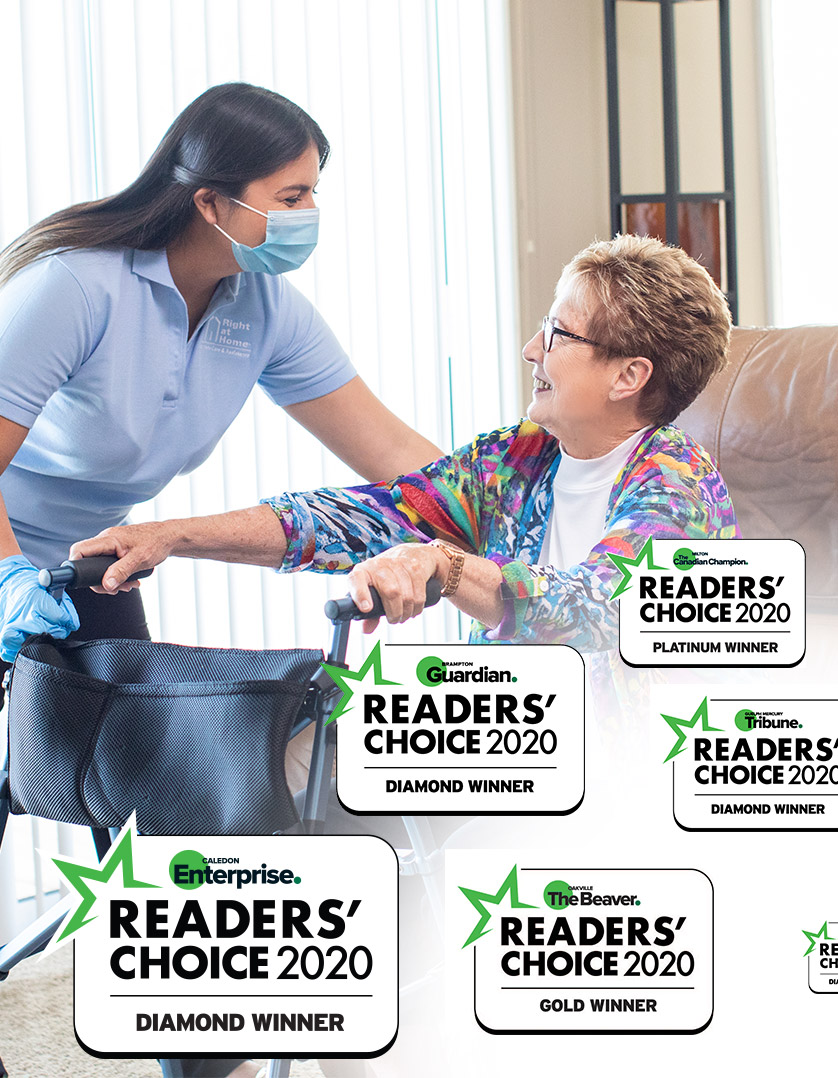 At Right at Home Brampton, we pride ourselves on meeting the needs of our clients through a range of customized, supportive care services uniquely tailored to every client. We provide medical (Nursing) and non-medical (Companionship and Personal Support Worker) support to adults with disabilities and seniors facing physical, mental and emotional limitations and barriers; at home, in hospital, long term care, or wherever home maybe for them.
Your Right At Home Care Planner is your personal advocate. They will help you explore all of your care options and craft a customized, flexible care solution that fits within your budget and family's needs.
Along with connecting you with a team of highly trained PSW Caregivers and Nurses, your Care Planner also has a deep understanding of all the private and government care options in Brampton, ON. They will help you navigate the complex care system to ensure a seamless communication of all services. On top of all of that, your Care Planning services come at no cost!
How Can We Help You?
Caring for a loved one can take a tremendous toll on the family. We understand this on a very personal level and strive to provide as much family support as possible. We will assist with the overwhelming tasks from designing a care plan for your loved one to navigating the Health Care System. We will point you in the right direction and on the right path to finding the answers you seek and bring relief and peace of mind to the process.
Ready to speak to your Care Planner?
Give us a call at (905) 793-2100 for your free consultation or fill out the form here.

COVID-19
New
In these strange and challenging times, Right at Home is here to support you, your family, and our Caregivers, in the safe delivery of the care and professional support you trust.
Our highest priority is the health and safety of our Clients and our Caregivers. Because of this, we follow key processes and procedures:
Health screens for every client before each caregiver visit
Health screens for every caregiver prior to the start of each day
A policy of wearing a mask for every client, every time
Keeping client care teams small and dedicated to specific settings or families
PPE protocol above best practice guidelines from Public Health
Client and caregiver access to our RN for any COVID-related questions, discussions, fears
...more in the link below
Continue reading for more information, toolkits and other resources
Exceptional Care Offerings
By bringing the care to our clients, we promote independence and ensure a better quality of life for all; "adding life to years is what we do!" We will be family to your loved one when the family is not able to be there.
At Right At Home Brampton, we are proud to offer a full range of incredible support and home care services for those with physical, medical, or memory impairment. From companionship, meal support, therapy and rehabilitation to senior care, dementia care and hospice care, we offer a wide range of services for all your care needs.



---
Whether a family member needs a little extra help around the house, assistance recovering from a hospital stay or someone to check in on them throughout the week, Right at Home's in-home care could be the answer. Our home care services are built around your specific caregiving needs. We focus on aged services to keep loved ones safe and comfortable in their home.