Welcome!

We are here to help you find a solution to all of your care needs.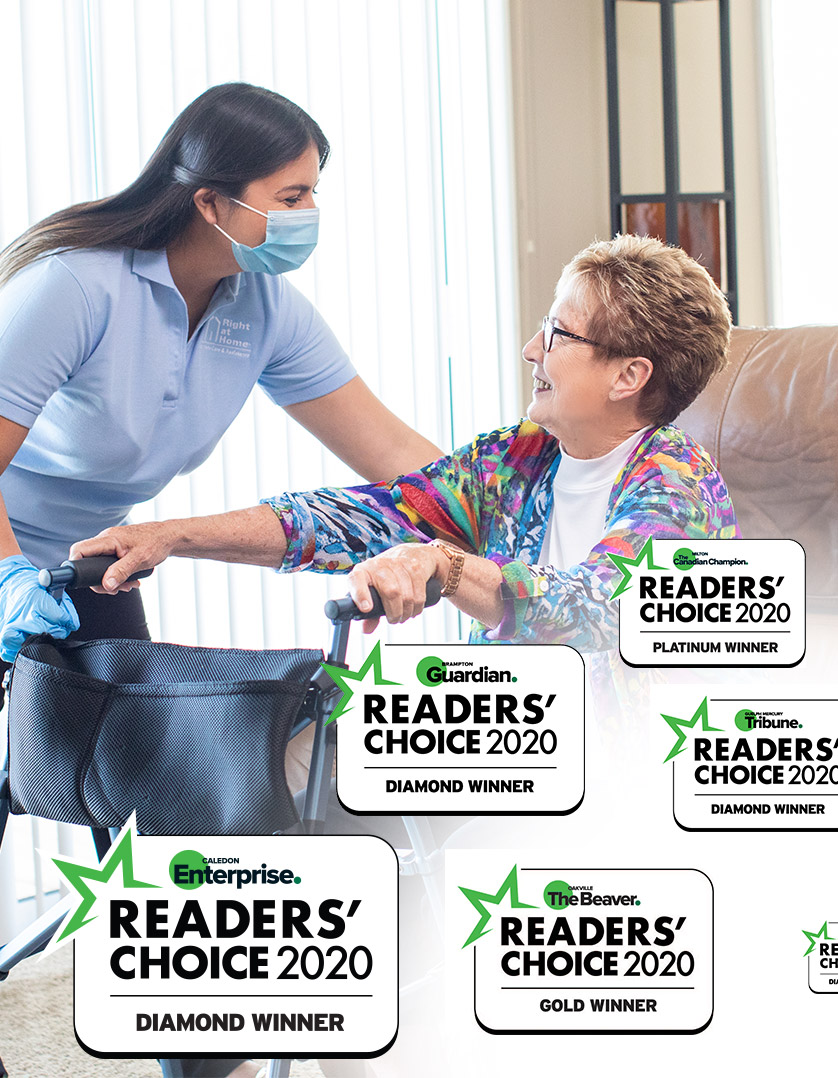 When you call Right at Home the first thing we will do is connect you with your Care Planner.
Whether you know exactly what you need or want, or have no idea where to turn, your Right at Home Care Planner is your personal advocate, there to help you explore all of your options and craft a one-of-a-kind budget-conscious care solution as unique as your family and as flexible as you need.
Along with matching you and your family to incredible PSW Caregivers and Nurses, your Careplanner can help you navigate the healthcare system and access other Toronto and government resources. They can even take the lead and ensure a seamless coordination of all services. Nothing is too big or too small to ask. And do not worry, your Care Planning services are free of charge!
Exceptional Care Offerings
At Right At Home Toronto, we are proud to offer a full range of exceptional support and home care services for those with physical, medical, or memory impairment. From cleaning, companionship, therapy and accident rehabilitation to senior care, elder care and nursing care, we offer expert services for adults over the age of 16.
Not Sure Where to Begin?
Realizing that you can't do this alone is already a huge first step. Now begins the journey of exploring your options.
If you are beginning your research and feeling overwhelmed, our Family Resources page is the place to start. It can help you answer questions like:
Am I eligible for government support?
What private home care options are there?
How will I pay for my loved one's care?
How can I begin the conversation with a loved one who does not want help?
How will I know how much care is needed?
Can I get extra private help in LTC (Long Term Care), retirement residences etc?
Our Care Planners are also available to answer questions at any time. Call us at (905) 593-5686 to speak to a Care Planner about home care in Toronto.
Industry Leading Exceptional Caregivers
Right At Home Caregivers are insured and bonded, with yearly background checks both locally and federally. Through in-depth on-boarding and continual education, Right At Home ensures our Caregivers are always moving forward in their careers.
Our Caregivers are Right at Home and their dedication to their craft is what sets Right at Home apart. Truly a boutique level of service.
The stories behind our Senior Care services
Aging is individual. We know it affects everyone differently. But in many cases, there are similarities. To help you understand how we can help, we've shared a few stories of typical clients who receive at-home care for elders. We hope this will give you an idea of how Right At Home's home care for seniors could benefit your loved one.
What can we do for your loved one?
No two people are the same, and neither are their care needs. Your Care Planner will work closely with you and your family to come up with an individualized care plan that gives your loved one the precise attention they need. Our Custom Care Plan can be designed to help individuals overcome health and mobility challenges, function better with conditions like dementia, heart disease, paraplegia, or severe arthritis, and more.
Learn more about Right At Home's individualized in-home assistance services and boutique approach.