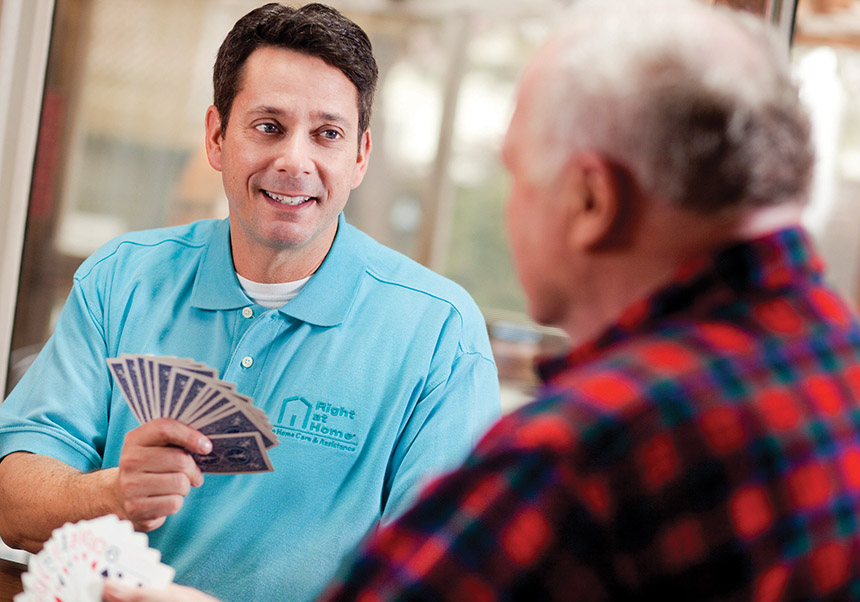 Serving Southwestern Ontario
Whether your loved one needs some extra help around the house, daily medical assistance after a hospital stay, or 24/7 personal care, Right at Home provides the quality care you and your family want, need, and deserve. Our extensive Care Services are tailored to your loved one's specific needs through a Custom Care Plan. Personal and emotional support is provided wherever your loved one is living: family home, retirement residence, assisted living facility, or long-term care community.
At Right at Home, we believe care starts in the heart. Our Care Teams are made up of dedicated, passionate caregivers who are committed to providing Super Service. Through our custom caregiver matching, we ensure your loved one is being cared for by someone they like and trust...someone who feels like family. After all, we are an extension of your family. We provide care and support the way family does. In order for your loved one to maintain their comfort and dignity, consistency in care is important. Our experienced Care Team will remain the same from the time services begins until the time it ends. This allows for strong, positive relationships to develop between your loved one, their family, and all those involved in their care.