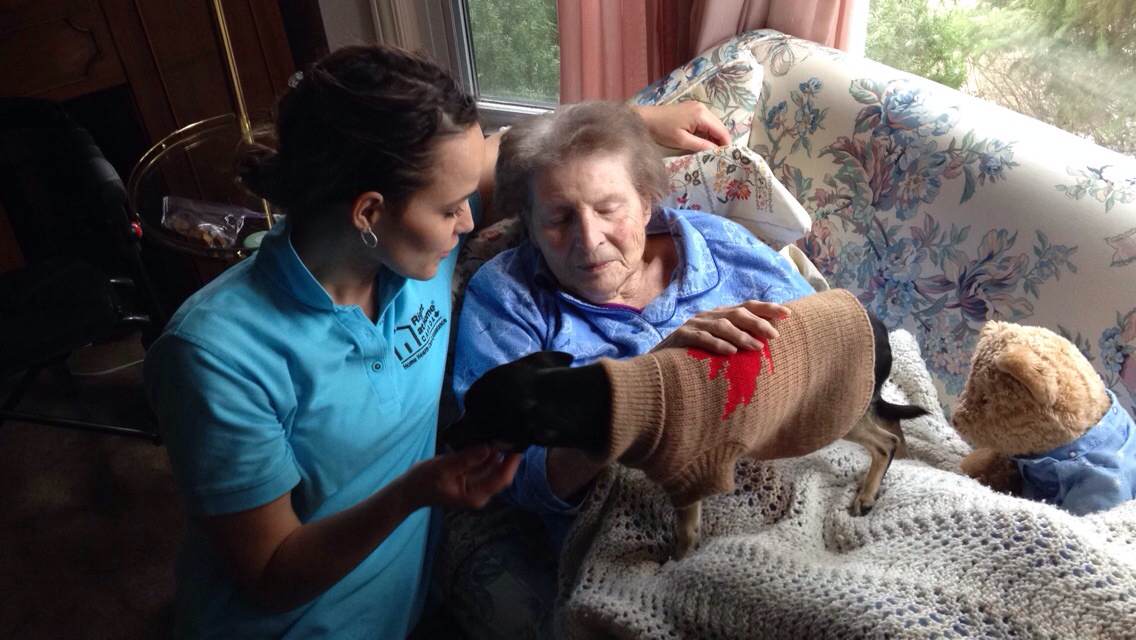 The Caring Canine
With over ten years of experience as a Personal Support Worker and the right heart for our unique Right at Home culture, Jasmine has proven to be an outstanding addition to our London team. Since graduating from Medix Career College in 2004, Jasmine, who is GPA certified (Gentle Persuasive Approaches in Dementia Care), has cared for individuals living with Dementia and Alzheimer's, Parkinson's disease, and Huntington's disease.

Read more
12 Days of Christmas
The holidays bring peace and joy among family and friends, but they also bring that unwanted stress of finding the perfect gift for your loved one.
Read more
Hear What Others Are Saying
"We have been exceptionally pleased with the services provided by Right at Home ... They have provided education-based care to a loved one with advancing dementia with dignity and respect."
Michelle, Client's Family Member, Right at Home Clemson, South Carolina
Hear What Others Are Saying
"The caregivers are so nice ... They just help us with anything we need. The office staff is also great. I appreciate that they always return phone calls timely."
Donna, Client's Family Member, Right at Home Tulsa East and West, Oklahoma
Hear What Others Are Saying
"These caregivers make it possible for my husband and I to stay in our home. I'm so thankful for Right at Home and their caregivers."
Norma, Client, Right at Home Norfolk, Nebraska