At Right at Home London we believe care starts in the heart, which is why our caregivers are required to have a huge heart. Our caregivers are qualified, compassionate individuals, who are dedicated to providing exceptional in-home care to adults and seniors in need.
Right at Home caregivers want more than a job. They want to make a difference in the lives of those in their care. As a company, our job is to give caregivers the direction and tools they need to fulfill their personal mission of service, as well as our corporate mission of improving the lives of those we serve.
Our Right at Home family is made up of licensed nurses and therapists, certified Personal Support Workers (PSW) and Developmental Services Workers (DSW), and individuals who desire to serve others as companion caregivers.
Right at Home caregivers enable their clients to maintain a healthy, independent, fulfilling lifestyle, while promoting their self-respect and dignity. Our mission is to "Add Life to Years," ensuring our clients feel comfortable, safe, and happy in their own homes, wherever home may be.
Right at Home caregivers become an extension to our client's family, providing care and support the way family does. Consistency in care is important to us, as it provides our clients and caregivers with a feeling of safety and comfort. Right at Home matches clients with caregivers to ensure that strong, positive relationships are able to develop over time between the Care Team, client, and client family.
Selection
To ensure that the people we employ meet our high standards, we have a rigorous selection process. Before caregivers can become employed with Right at Home London and begin caring for clients, every one of them must go through:
Reference checks
Background clearance
Personal interviews
Competency testing
Training and Continuing Education
Once a caregiver meets our strict selection criteria, it's just the beginning. First, all Right at Home caregivers are insured and bonded. Then, each caregiver goes through a comprehensive orientation process that ingrains our policies and procedures.
Our CERT (Caregiver Education Retention and Training) program provides ongoing, specialized training that ensures that our caregivers understand the high standards of care expected by Right at Home.
Through Right at Home University – the educational arm of our CERT Program – caregivers are given training on issues that help them develop as better overall caregivers, as well as deal with very specific situations, including: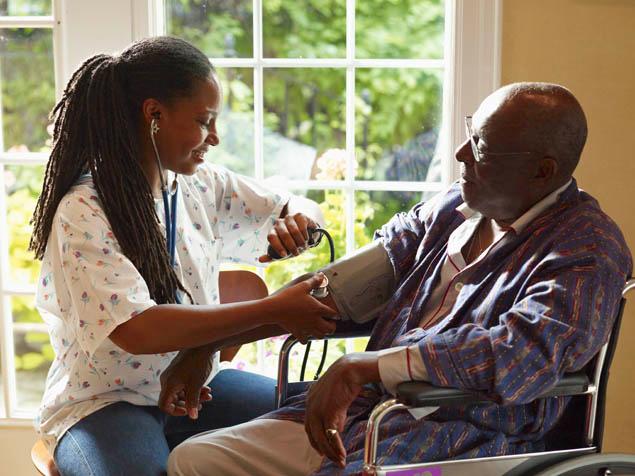 Medication Management and Compliance
Hypertension/Stroke Recovery