With over ten years of experience as a Personal Support Worker and the right heart for our unique Right at Home culture, Jasmine has proven to be an outstanding addition to our London team. Since graduating from Medix Career College in 2004, Jasmine, who is GPA certified (Gentle Persuasive Approaches in Dementia Care), has cared for individuals living with Dementia and Alzheimer's, Parkinson's disease, and Huntington's disease.
Jasmine is dedicated to providing Super Service, as she goes above and beyond to offer exceptional support. She has, more recently, enlisted her trusted sidekick, Thunder, to assist her in brightening the lives of others.
One life that Thunder has touched, in particular, is that of Mildred. Millie would speak fondly to Jasmine of the dog she once had when she was younger. After hearing stories about Mildred's pet, Jasmine thought it might be nice for Mildred to spend some quality time with a pup once again. So, with Millie on board, we introduced Thunder, the caring canine (whose name is far bolder than his size). Thunder accompanies Jasmine once a week to visit with Mildred. Whether Millie's watching TV, reading the paper, or enjoying some tea while chatting with Jasmine, Thunder can be found cuddled up to his new friend!
Domestic animals, like Thunder, make for the perfect companion, as they:
Provide comfort
Facilitate communication
Encourage interaction
Induce relaxation
Improve emotional and physical health
Thunder has been a joy to have around! These candid photos capture the special bond Mildred and Thunder have formed during their time together.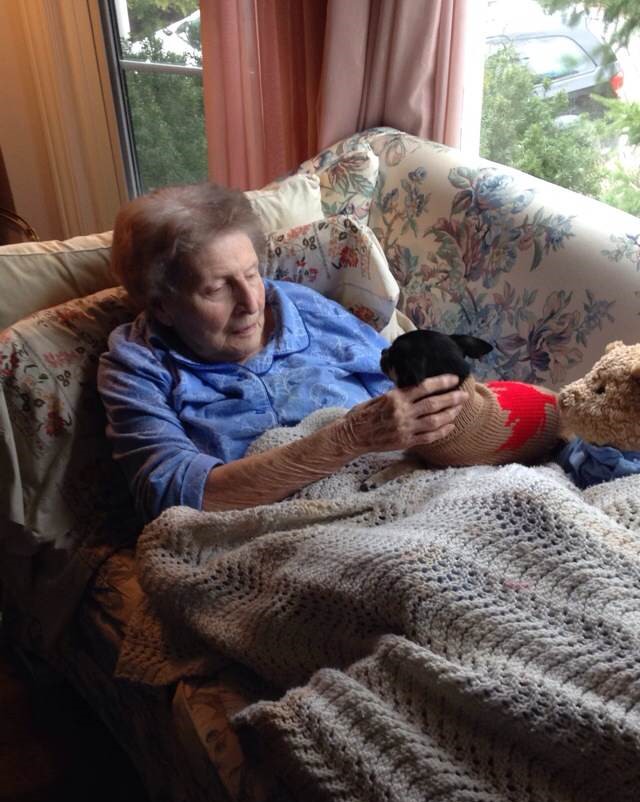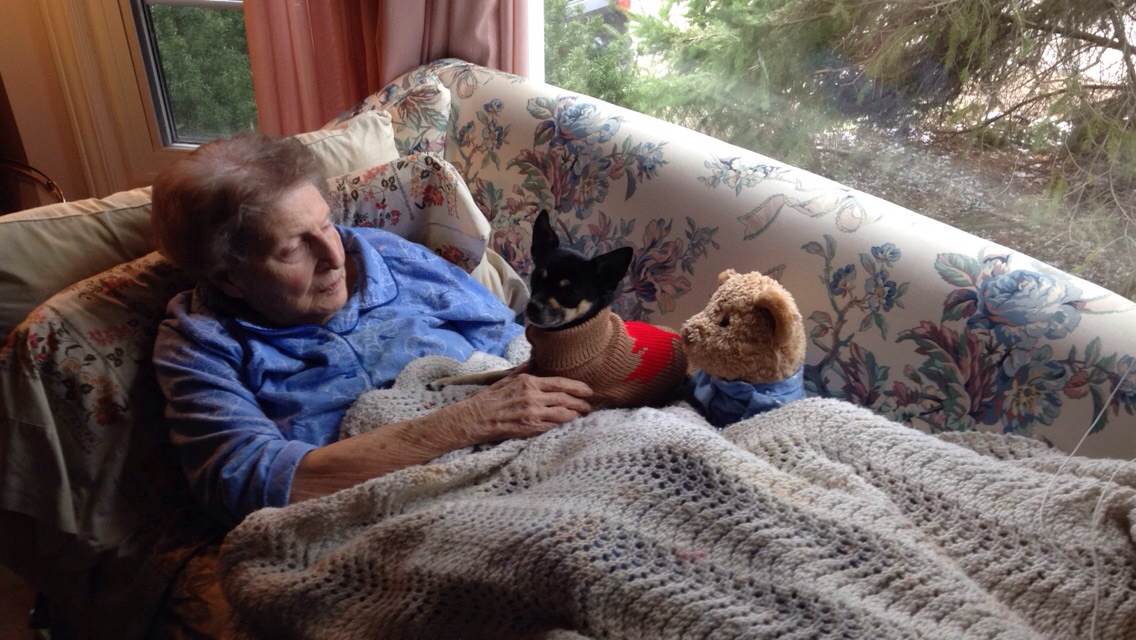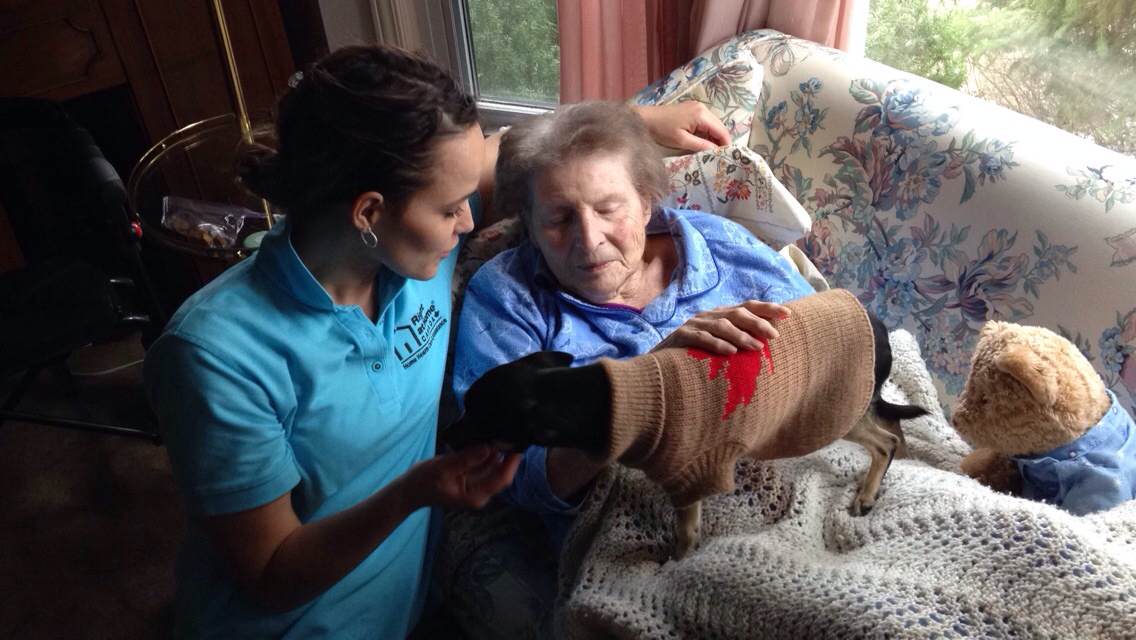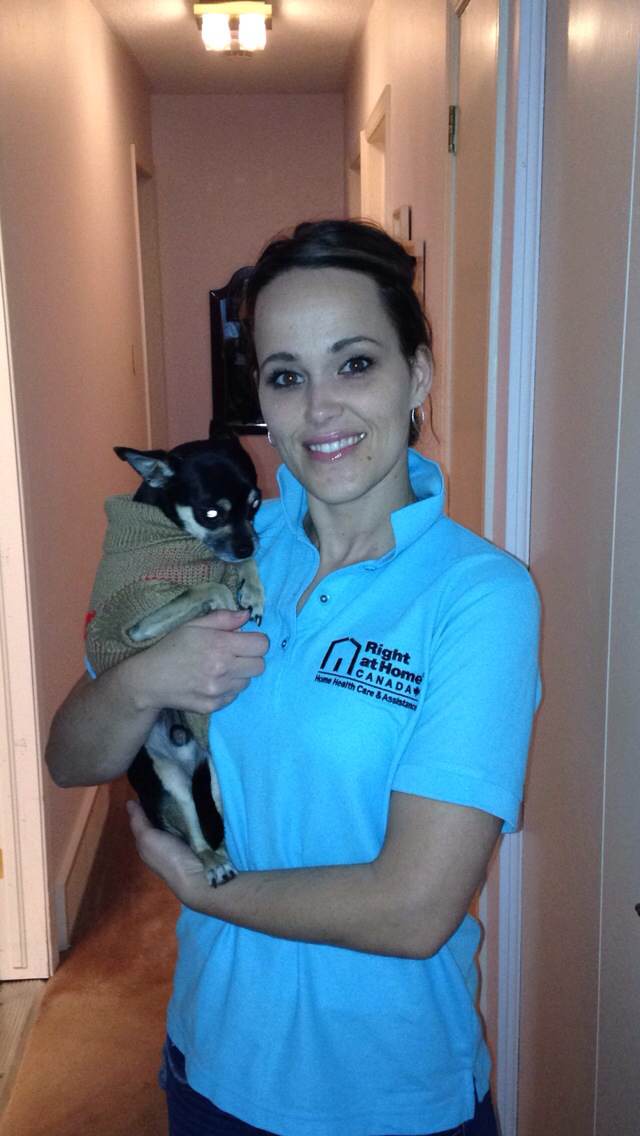 For more information on animal-assisted activities and pet therapy, you can visit Healthline.com.
If you'd like to learn more about Right at Home London and the services and programs we offer, please don't hesitate to send us an email or give us a call at 226-212-0001!