RightTest Program
Rapid Antigen and PCR testing for travel, peace of mind, return to work, event attendance.
Visit one of our testing sites in person, schedule a home/office visit, or book for virtual observation by one of our licensed nurses from anywhere in the world (rapid tests only)
All testing conducted by licensed nurses
Tests includes clearance / results certificate within 15 mins of publishing results
Virtual From Home
Take an at-home virtual COVID-19 rapid antigen test from the comfort of your home or hotel. Your test is virtually observed online by a Canadian-licensed healthcare professional. Available Canada-wide.

*Rapid test only. Client may supply their own Health Canada Approved rapid test or purchase one from our site.

Book Now
At One of Our Testing Locations
Schedule a visit to one of our testing sites in person.
Select your preferred location below to book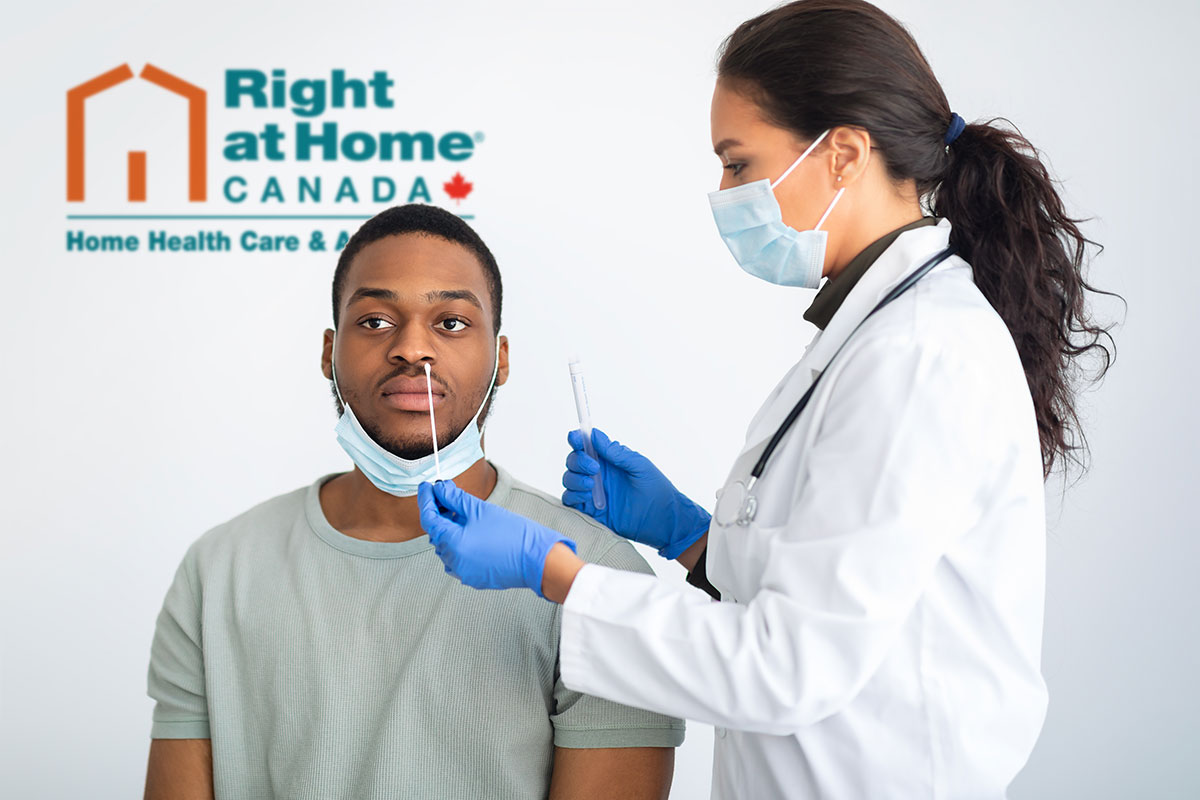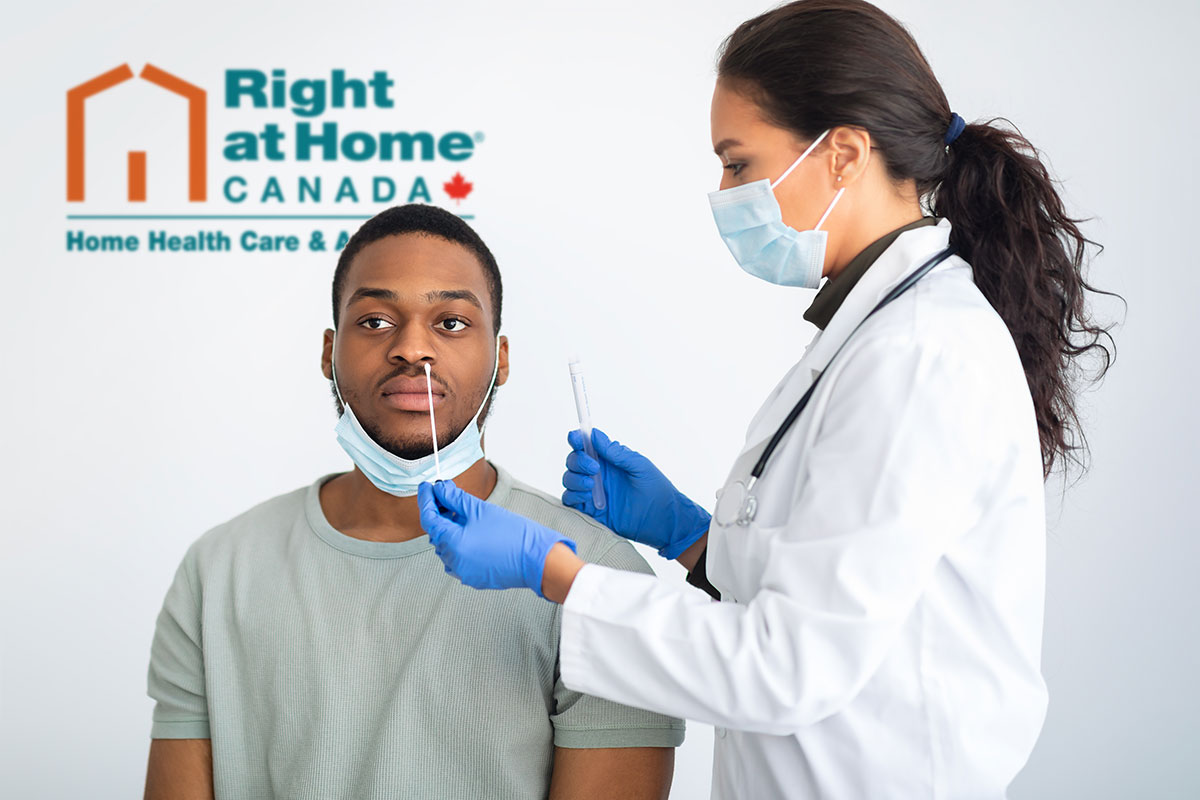 At Your Home or Office
A Right at Home Nurse can go to your location and a RightTest can be done conveniently where you are. Available throughout Ontario.
Call 1-855-983-4663 now to book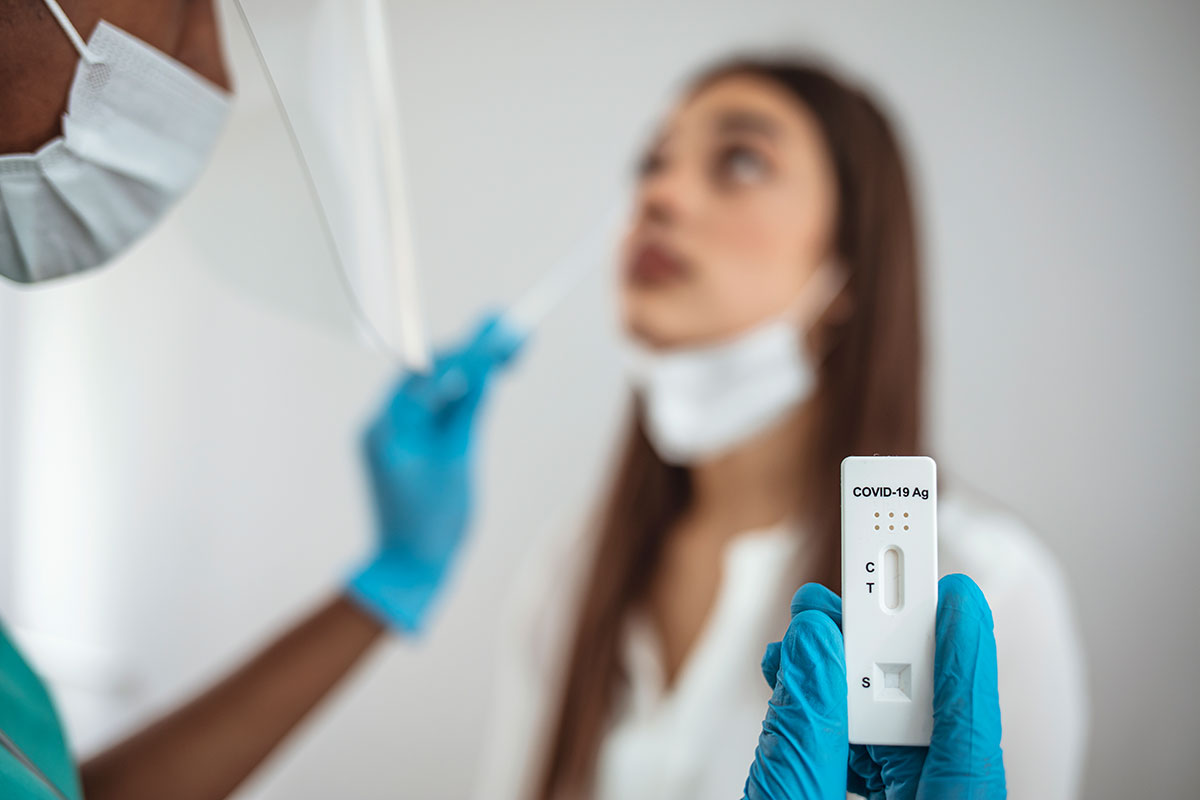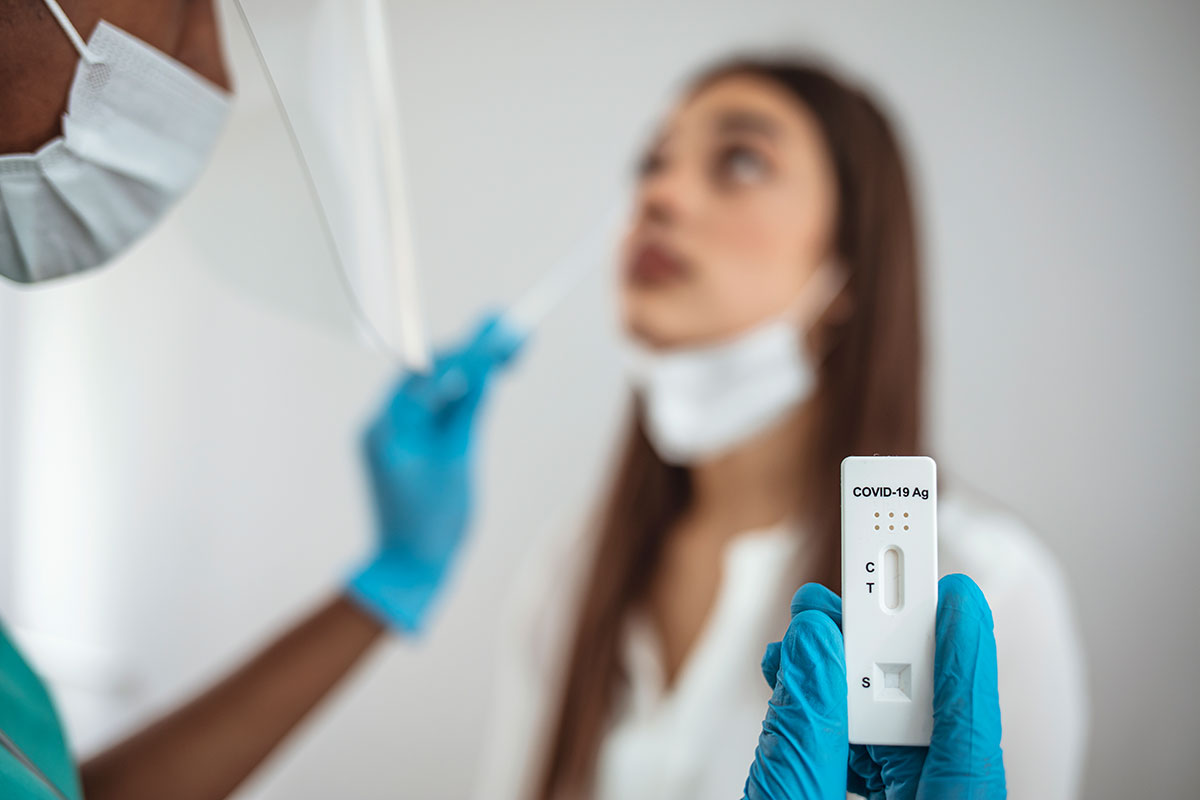 Questions & Answers
Virtual Rapid testing is easy. You must bring your own Health Canada Approved test.
Register for your virtually-observed test and select your preferred date and time. You will then receive a calendar invitation with a secure link. At your appointment test time, click on the provided link and wait for the appointment to begin.
Your nurse will soon enter your virtual appointment, validate your ID (passport or driver's license) and walk you through the different steps to complete your test.
After your nurse observes that your rapid test is showing a proof of result, you will receive your confirmation document through a secure link.
*Disclaimer: Clearme and Right at Home are here to facilitate your testing. It's at the patient's discretion to acquire their own Health-Canada approved test kit and book an appointment in advance of their departure. It is the traveller's responsibility to check travel requirements for your destination and the window of time that your test must be comleted in. indicate how soon before travel your antigen test must be completed.
Yes! Provided your test kit is a Health Canada approved kit, you can bring your own kit. To find a list of the approved test kits, please click here.
We hope that you come to the virtual observation familiar with how to conduct a rapid test. However, our nurse will guide you on the required steps and proper methods for swabbing. Please read the instructions ahead of time and be prepared to perform the test at the start time of your appointment. Please have all the testing components laid out on a flat surface in front of you at your appointment time.
Your test can be completed from home, a hotel room, or anywhere you have privacy and good internet connection. Please note you must have sufficient bandwidth for a video call.
Appointments are booked one at a time but you can certainly book other appointments for your family members back-to-back so that we can test them at a time convenient for everyone.
For Rapid Tests, your nurse will be able to verify your results within about 15 minutes. Your results are published right away and you will receive a secure link with your results and clearance certificate
If you need a PCR test, you can schedule a home / office visit or attend any of our testing sites. In both of these cases, the test kit, performance of the test, lab and results certificate are included in the fee.
Patients can cancel for a full refund, or reschedule their booking without a fee up, until 48 hours before their appointment. Appointments cancelled after 48 and up to 24 hours prior to their appointment time will be charged 50% of the full fee. Any appointment cancelled less than 24 hours, missed appointments and no shows will be charged the full fee.
If you're late for your appointment and the testing time runs long, the healthcare provider may ask you to book a second slot.
You may change your appointment by calling 1-855-983-4663 or [email protected].
Results are over 90% accurate. If your test reads positive, you should follow your latest local public health guidelines before getting a confirmatory PCR test.
You should always refer to your local public health unit for the latest public health guidance. Typically, this involves quarantining and completing a PCR test for confirmation at your local health unit or assessment centre.
Test kits are separate from the virtual testing service. You can purchase COVID-19 rapid antigen test kits on our site. Depending on your location and the delivery option you chose, it can take up to seven business days for your kit to arrive. We ship anywhere in Canada.