Our Promise To You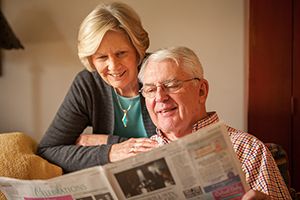 Aging isn't easy. Not for the person who is getting older. Not for their family. New challenges arise almost daily. They can easily overwhelm everyone involved. Right at Home can help. We simplify daily living for families in need.
From our Canadian Home Office staff, to Care Office owners, to our big-hearted caregivers, we do everything we can to live our mission for our clients and to fulfill our promises to them:
We treat you like our neighbours, because you are.

We listen, because your experience and input help us make it simpler for thousands of families like yours.

We strive to provide the best experience possible, because you expect nothing less.

We make doing business with us easy, because you have more important things to worry about.
Most of all, we believe that caring comes from the heart. This cannot be taught. Right at Home team members have a passion for caring, or else they are not Right for our team.