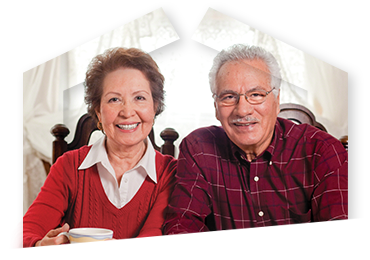 Solving the Financial Puzzle
At Right at home we understand that the financial implications of home care can seem daunting. Because of this, our Care Planners are aware of all the community financial options and will help you navigate the system to figure out what is available to you or your loved one. Below is some more information to help you as you make your care decisions.
Right at Home's services can be covered by a variety of sources including: Insurances (group benefits, retiree benefits, insurance, disability, long term care insurance, Veteran's Affairs, Auto insurance, workplace safety); family/joint family funds; trust and estates; real estate equity; health spending accounts. All of our professional care services are also eligible for the Health Care Tax Credit. Lets take a look at all the options.
Private Pay with Family Support
This is one that often gets overlooked by those looking for help for a loved one. While the financial burden of getting a loved one extra care may seem high, it can be a lot easier if shared between multiple family members. Mixing the financial aspect along with being a family caregiver when possible can make care very manageable. Some choose private care even though they are eligible for government support because of the extra control and consistency that private care offers. Your Care Planner can work with you and your family to see where it's most important for us to fit in so that we carefully monitor the Care Plan and give you and your family only the Care and Support the need or want.
Government Support with some Private Pay
Our Canadian health care system is wonderful in that there are some options for support from the government. While these are limited, they are a great starting point. In order to begin this process you must reach out to your local government supported care organization. This organization is the sole contact point for government home care and Long Term Care (LTC).
Right at Home frequently works with government organizations and family to enhance, not replace, the care that they provide. The fact is that government support rarely is able to cover all of a person's needs, so some elements of extra care are often required. We fill that gap between where government care leaves off, and what a family wants or needs for a loved one. We can be as small or as large a piece of the "care puzzle" as you wish…and best yet, Right at Home support can change, increase or decrease at any time. Choosing private care to offset government care does not change your eligibility for that care.
If this is a direction you would like to go, your first step is to call the local government supported care organization and find out what you or your loved ones are eligible for.
Here are some examples of the roles of government and private support in your care:
| Care Example | Government | Right at Home Care |
| --- | --- | --- |
| General Companionship | Often, government-supported care doesn't have much provision for such things as laundry, outings, making meals and other companionship tasks. The overwhelming demand for care often requires government dollars to be focused on personal care and short-duration visits. | Yes. Right at Home Caregivers can help in many ways. Read more about our companionship services here. |
| Personal Care | Usually 1x a week | As many as needed or wanted. |
| Transportation | No | Yes, we can help with everything from family outings to doctors appointments and errands. |
| Hospital Assist | No, your file is put on hold once admitted to the hospital. Once you or your loved one is discharged, the local government supported care organization will meet with you and reassess the care needs. | Yes, we can provide safety and companionship in partnership with a care team in hospital. This can include help with meals and being there when family members are not able. |
| Medication Support | Government support is usually only for medication reminders. | Yes, Right at Home can manage all medications with our Caregivers, directly or delegated by a Right at Home nurse. |
TIP: You get what you pay for
When looking for a home care provider it is very important to ask the right questions. Focusing too much on +/- a few dollars per hour can cause you to choose the wrong organization. This will more than likely lead to poor service and unnecessary headaches over the course of your care. Pick a care provider that has your best interests in mind and is diligent about who they hire and how they train. Read more about our Caregivers here.
Other financial sources
While your local government supported care organization and Private Pay are the two main sources, there are other options that may pertain to you or your loved one. You can work with your Care Planner to explore these or click the links below to find information on how to contact each of them.
Ontario Disability Support Program
If you have a disability and need help with your living expenses, you may be eligible for the Ontario Disability Support Program (ODSP).
Interim Federal Health Program
The Interim Federal Health Program (IFHP) provides limited, temporary coverage of health-care benefits to people in the following groups who aren't eligible for provincial or territorial (PT) health insurance: protected persons, including resettled refugees; refugee claimants; and certain other groups. More Info is available here.
Veterans Affairs Canada
Eligible Canadian Veterans can receive support for healthcare services, including home care. More information is available here.
Extended Health Insurance Plans
It is becoming more and more common for some elements of care to be covered by health benefits. Always check with your provider to see what is covered, especially if you have an extended health insurance plan.
If you have any more questions or would like to discuss how we can help in your unique situation, call us at:
1 (855) 983-4663
or fill out the
contact us form
and I will call you back at a time that works best for you. I look forward to helping!
Our Caregivers
More than just insured & bonded. What makes our Caregivers so great? Read about the Professional Support Worker program and how it's redefining quality care.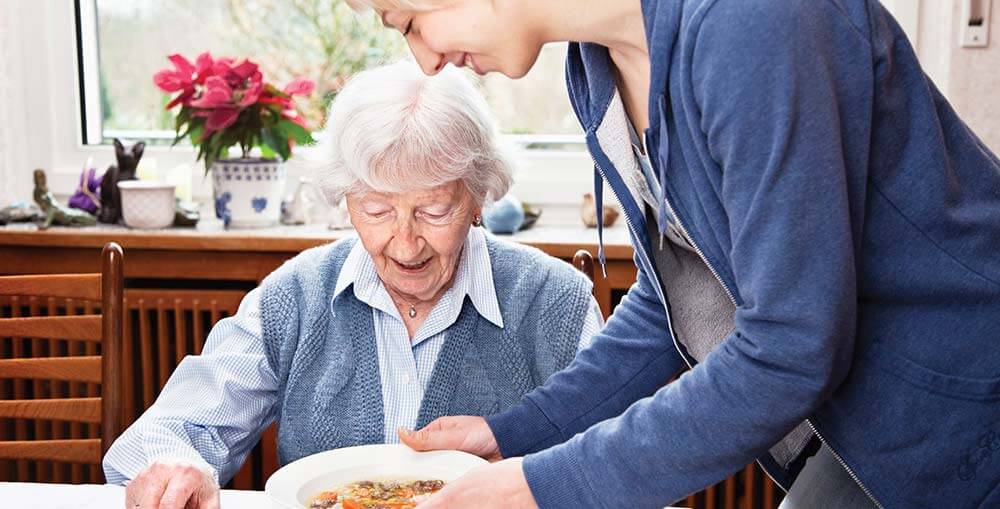 How we work
Our custom built Care Plan is only part of our process that is designed to give you the best care possible. A free in-home assessment, Caregiver matching and more.